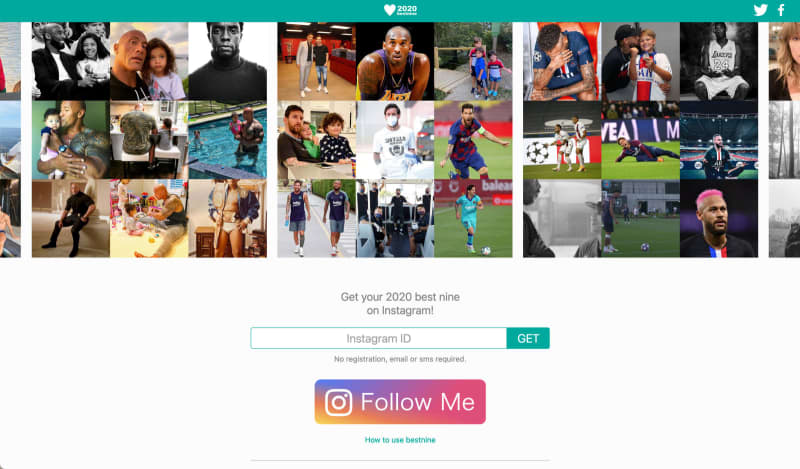 As the year draws to a close, Instagram users can post their "best of the year" montage in the form of a mosaic of 9 thumbnails representing their most liked posts in 2020. There are a multitude of online services that help you automatically generate this montage to share on your Instagram account, the best-known being bestnine.net.
To generate your "Best Nine 2020," connect to bestnine.net and fill in your ID (your Instagram ID). An image grouping your 9 most loved photos of the year will automatically be created. The more images the user posted during the year, the longer this can take, up to several minutes. The 9 chosen posts are sorted in order, the most liked one being located at the top left.
Once the image is generated, you just need to save it (on your smartphone, tablet or computer) and then post it on Instagram to share it with your audience, with the hashtags #bestnine and #bestnine2020 if you want.
Be patient -- the site is seeing heavy traffic today, December 31, 2020.