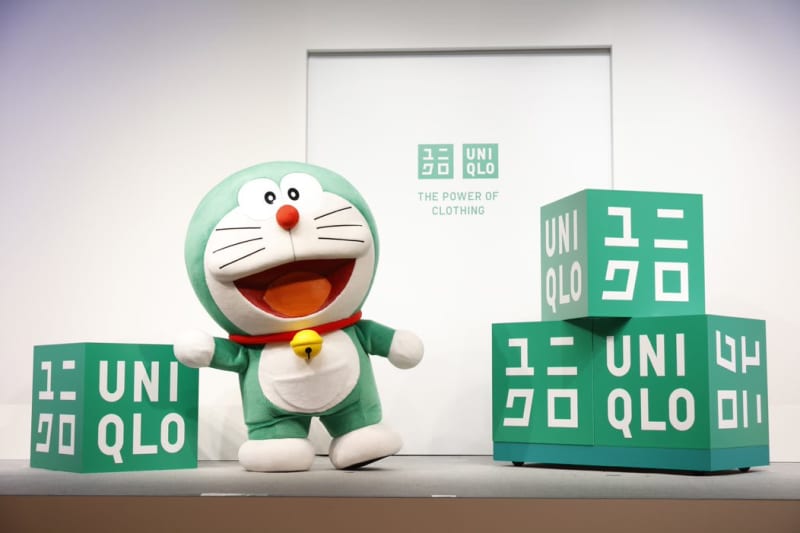 Doraemon, the blue cat-robot from the future in a popular Japanese comic series, has turned green to deliver the message of the need for a sustainable society.
Green Doraemon has been tapped as casual clothing brand Uniqlo's special envoy for that goal, its operator Fast Retailing Co. said Monday.
"I'm Doraemon and now I am Green! I'll do my best as Uniqlo Global Sustainability Ambassador to help create a much brighter future!" the Japanese apparel maker quoted the robot as saying.
"Doraemon Sustainability Mode" will be featured in Uniqlo stores and on the brand's websites together with his message as Fast Retailing strives to create a better world with the use of its clothes, said the company, which operates over 2,200 stores in Japan and abroad.
"We believe that the impact of the COVID-19 pandemic, social transformations, and evolving consumer attitudes make it more important than ever to collaborate with customers and other stakeholders in driving positive social change," said Koji Yanai, a Fast Retailing senior executive officer.
The stories of Doraemon, who travels from the 22nd century with his wacky gadgets to the present day to help clumsy elementary school kid Nobita, has been made into movies, games and an animated series.