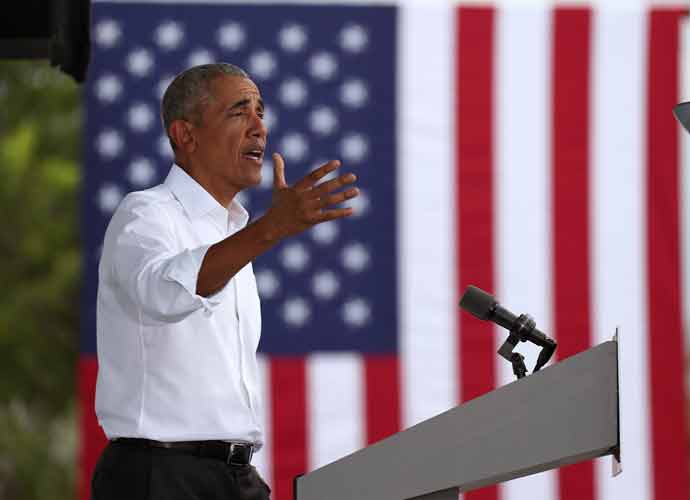 Former President Barack Obama released a statement on Tuesday condemning recent mass shootings in Boulder, Colorado and Atlanta, Georgia saying the killings and others are the result of  "disaffection, racism and misogyny."
"It will take time to root out the disaffection, racism and misogyny that fuels so many of these senseless acts of violence. But we can make it harder for those with hate in their hearts to buy weapons of war," Obama said in his statement released on Twitter Tuesday.
"We can overcome opposition by cowardly politicians and the pressure of a gun lobby that opposes any limit on the ability of anyone to assemble an arsenal. We can, and we must. A once-in-a-century pandemic cannot be the only thing that slows mass shootings in this country," the former president continued.
On Tuesday, President Joe Biden spoke in favor of two new gun reform measures after two mass shootings in one week in Boulder, Colorado and Atlanta, Georgia. Gun reforms strengthening background checks have already passed the House and will arrive in the Senate soon.