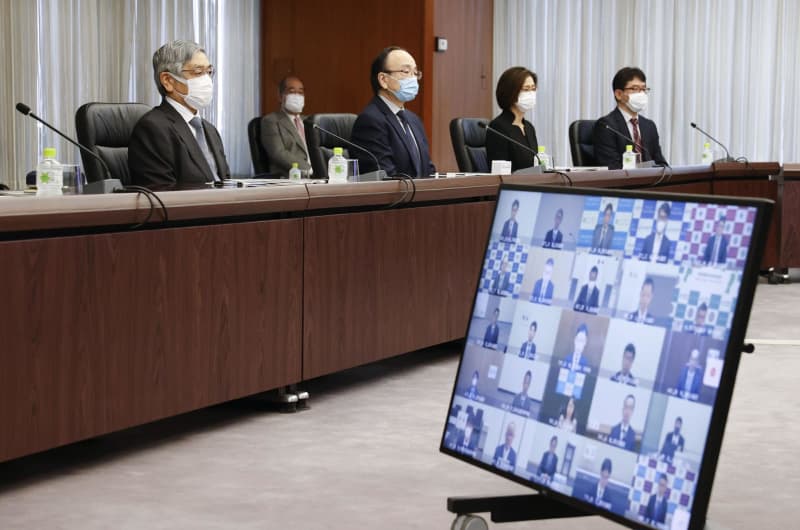 Bank of Japan Governor Haruhiko Kuroda on Thursday stuck to the view that the country's economy is on a recovering trend despite the continuing impact of the coronavirus pandemic.
Speaking during a videoconference with the central bank's branch managers, Kuroda also pointed to difficulties companies face raising funds even under the BOJ's accommodative monetary policy, saying the bank will not hesitate to take additional easing steps if needed.
"The Japanese economy has picked up as a trend, although it has remained in a severe situation due to the impact of the novel coronavirus at home and abroad," Kuroda said.
Some urban areas, notably Osaka and Tokyo, are struggling with a resurgence of coronavirus cases following Japan's full lifting of its second state of emergency over the virus in March.
Those areas are now under a monthlong state of quasi-emergency, allowing special measures to be taken as they deal with what medical experts say is a fourth wave of infections.
Japan's economic recovery is expected to continue, albeit at a moderate pace, supported by a pick-up in overseas demand, accommodative financial conditions and the government's stimulus measures, Kuroda said, although noting that consumption in the services sector will remain under downward pressure.
The export-driven economy has emerged from the initial shock of the COVID-19 crisis. But many economists expect the recovery to remain slow, seeing progress in vaccinations as key.
The BOJ is scheduled to release a quarterly report on the country's regional economies later in the day.
In the previous policy-setting meeting in March, the BOJ tweaked its policy framework to prepare for protracted monetary easing as the pandemic drags on, with the bank's 2 percent inflation target remaining elusive.
The BOJ is seeking to keep both short-term and long-term interest rates low and stable to support the economy under a program called "yield curve control," but it now allows a greater fluctuation in 10-year Japanese government bond yields.