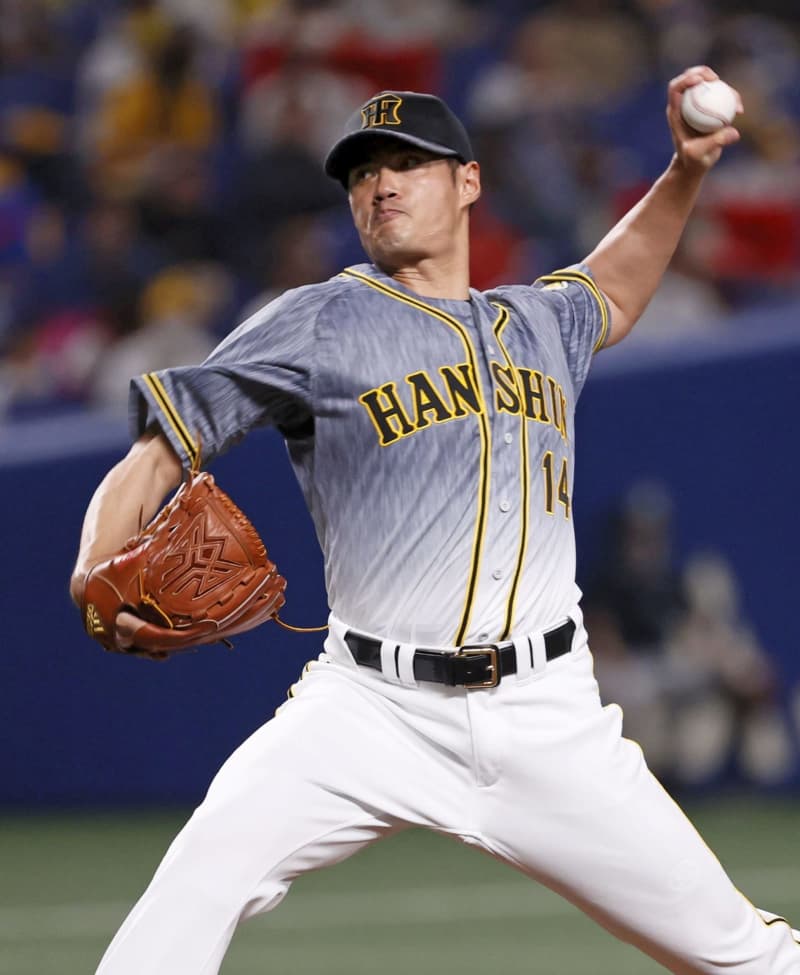 Taiwan's Chen Wei-yin allowed a run over six innings to earn his first win in Japan in 10 years as the Central League-leading Hanshin Tigers beat his old club, the Chunichi Dragons, 6-2 on Thursday afternoon.
The 35-year-old lefty, who pitched for the Dragons from 2005 to 2011 before moving to the major leagues, went 0-3 last season in his Japan return with the Pacific League's Lotte Marines. Making his Tigers debut at Nagoya's Vantelin Dome, his old home park, Chen allowed five hits but no walks while striking out four.
"I'm so happy," Chen said in Mandarin through an interpreter. "I wasn't particularly thinking about competing against my old team, but the park is familiar to me and that helped. There are so many things I need to work on, but I was helped so much by the support from my teammates."
Tigers cleanup hitter Yusuke Oyama drove in four runs with an RBI single and a homer. Jefry Marte tripled in the first and scored on a two-out Oyama single. Marte's one-out walk in the third put two on for Oyama, who hit his fifth home run of the season.
Dragons starter Koji Fukutani (1-2) allowed four runs over six innings to take the loss.
At Hiroshima's Mazda Stadium, Tyler Austin homered for the second straight game and Neftali Soto hit a two-run homer as the last-place DeNA BayStars beat the Hiroshima Carp 5-3.
At Fukuoka's PayPay Dome, Shota Takeda (2-1) threw seven scoreless innings in the SoftBank Hawks' 2-1 win over Nippon Ham as the Pacific League champs avoided being swept at home by the last-place Fighters.
At MetLife Dome, Leonys Martin's 10th home run of the season, a two-run shot, kick-started the Lotte Marines' four-run first inning in their 5-2 win over the Seibu Lions.