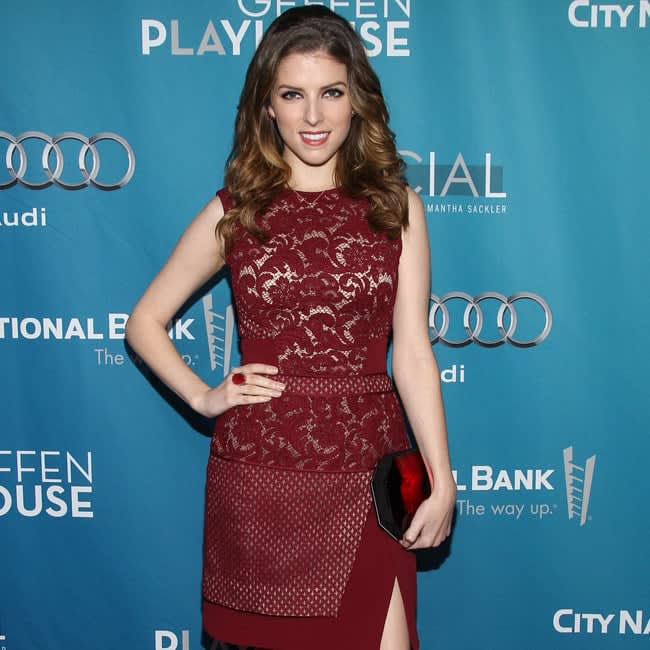 Anna Kendrick has described The Kid Mero as her "guardian angel" for helping her restore her Twitter after it was hacked.
The 'Pitch Perfect' star was left in a panic back in December when she lost control of her account to a hacker who proceeded to post a host of offensive messages and spam her friends under her name.
The security breach happened late at night so Anna's team we're not awake to help her put a halt to the social media crisis, but 'Desus & Mero' star The Kid Mero came to her rescue and got her account secured again, something she was so grateful for.
Speaking on 'The Jess Cagle Podcast', she said: "It's just one of these things that happens, luckily whoever hacked it was just spewing nonsense, just very quickly and very rapidly. It was one of those things where everybody immediately knew, 'Oh, obviously this person has just been hacked and they're just spamming everybody.'
"The reason I found out is because suddenly your phone is blowing up and it was all these people who you don't hear from on the regular, so you're like, 'Oh boy, what's going on?'
"I called my agent and my publicist and it's like what the hell do you do in this situation? It was late at night so nobody was getting back to me. Then Kid Mero from 'Desus & Mero' was my guardian angel, he was like, 'Don't worry, I've got you.' He's got all the contacts at Twitter because, his phrase, he's been in Twitter jail so many times for saying sideways things, I guess.
"He was like, 'I've got all the contacts, I'm taking care of it.' So before all the people that I pay The Kid Mero was like, 'I'm taking care of it, I've got you.' What an angel!"
Although it was an major annoyance to be locked out of her own Twitter account, the 'Scott Pilgrim vs. the World' star did previously admit she was grateful to the hacker because they helped her reconnect with a lot of old friends.
Anna, 35, posted on the app: "Well, the fun thing about getting my Twitter briefly hacked is that people I hadn't heard from in years reached out to let me know.
"So, I guess thank you to my hacker for a little anxiety, and for getting me back in touch with my high school friend James. Cheers."