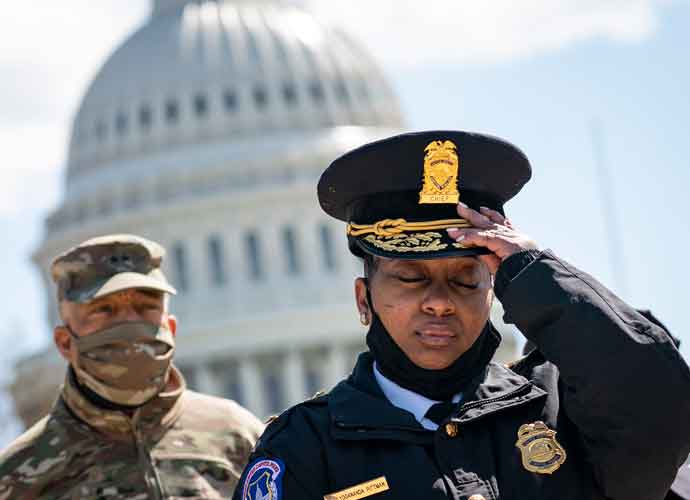 A new internal investigation of the Capitol Police's response to the January 6 Capitol insurrection found that an on-duty officer instructed units by radio to only monitor anti-Trump agitators "who want to start a fight" and not "pro-Trump in the crowd."
Rep. Zoe Lofgren (D-California) described the radio broadcast during a House Administration Committee. Lofgren said that the broadcast was first discovered by the Department Office of Professional Responsibility while reviewing Capitol Police officer misconduct allegations.
A Capitol Police spokesperson later specified that the radio broadcast was sent near 8 a.m. on the day of the Capitol insurrection, explaining that the call was meant to guide officers to potential fights between pro- and anti-Trump protesters during the riots. The spokesperson said that the officer who made the call is not under investigation.
Capitol Police Inspector General Michael Bolton said Wednesday that he has not yet reviewed the radio broadcast. The spokesperson said Thursday that Bolton "will be able to review the radio transmissions, and he plans to review the findings in general and command and control communications, knowing now that there's a specific allegation about those communications he should specifically look at it,"
Acting Capitol Police Chief Yogananda Pittman said soon after the Capitol insurrection that the department "has been actively reviewing video and other open source materials of some USCP officers and officials that appear to be in violation of Department regulations and policies."