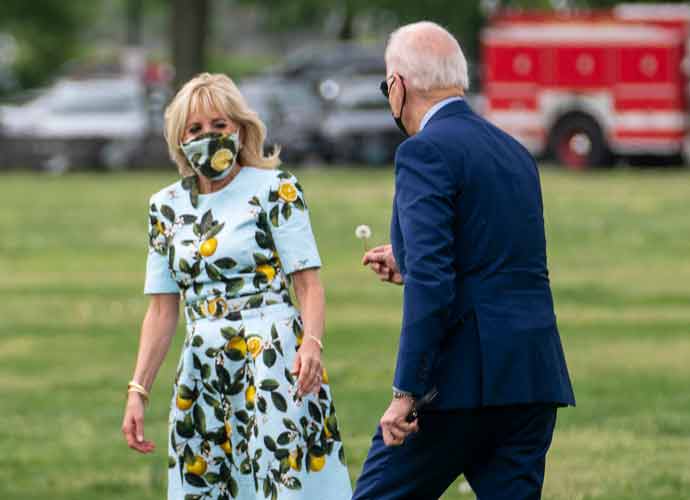 A viral video of President Joe Biden picking a dandelion for wife and First Lady Jill Biden has been viewed over one million times.
On Thursday, the president and first lady were walking to board the Marine One chopper when Biden stopped to pick a flower for his wife. The couple were on their way to Georgia to celebrate Biden's first 100 days in office and to visit former President Jimmy Carter.
The 28-second clip was posted to Twitter by CBS White House Correspondent Weijia Jiang on Thursday afternoon, and has since garnered over 1.4 million views.
Many viewers gushed over the video, with one woman saying, "I love how President Joe Biden, the busiest man in America, still makes the time for little gestures to show his wife how much he loves and appreciates her."
Another man added, "Lovely people, human, humble, kind and beautiful … My faith in humanity is a little bit restored." Another user replied: "And he allowed her to walk ahead of him to board. Nice to see a president who is a gentleman."