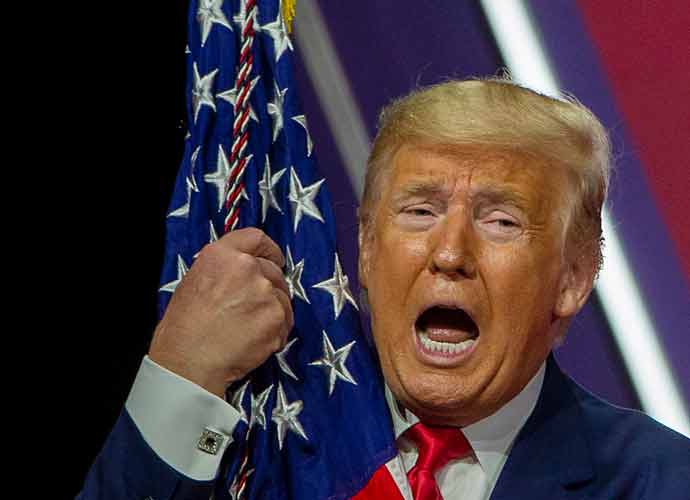 A panel of lawyers, activists and journalists acting as Facebook's Oversight Board ruled Wednesday to uphold the company's ban of former President Donald Trump. The committee's decision means that Trump will not have access to his massive Facebook or Instagram accounts at any time in the near future.
"Our sole job is to hold this extremely powerful organization, Facebook, to be held accountable," said board co-chair Michael McConnell, then specified that the Trump ban "did not meet these standards."
The board's final decision explains that an indefinite suspension of Trump is "not appropriate," as Facebook's rules do not allow for indefinite suspensions. The board urged Facebook to either apply a suspension with a time limit to Trump's account or to permanently ban the account. By leaving the account in indefinite limbo, Facebook was eschewing its rules. Since the board did not rule that Facebook's suspension violated the platform's rules, it will remain in place.
Trump commented vaguely on the board's ruling Wednesday afternoon in a sweeping comment slamming Facebook, Twitter and Google. "Free Speech has been taken away from the President of the United States because the Radical Left Lunatics are afraid of the truth," Trump said in a statement released on his blog.
Republican allies of the former president came to his aid following the board's decision including Sen. Marsha Blackburn (R-Tennessee), who called the decision "extremely disappointing" and further said "clear that Mark Zuckerberg views himself as the arbiter of free speech."
Democrats more broadly were unhappy with Facebook's middling answer to the spread of hate speech on their platform. Rep. Frank Pallone (D-New Jersey) said in a statement, "Donald Trump has played a big role in helping Facebook spread disinformation, but whether he's on the platform or not, Facebook and other social media platforms with the same business model will find ways to highlight divisive content to drive advertising revenues."