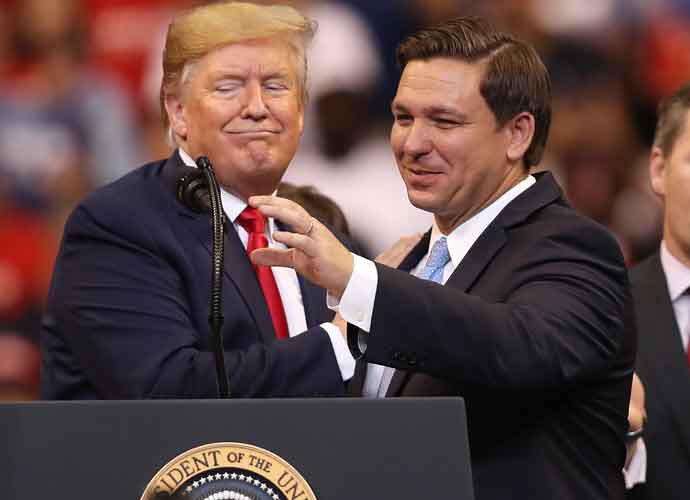 Florida Gov. Ron DeSantis (R) signed into law a new slate of voting restrictions Thursday live on Fox News. The law closely resemble measures in Georgia and Texas which drew widespread backlash. The law adds several new barriers to voting, restricting mail-in voting and criminalizing handing water out to voters standing in line.
The Florida bill specifically homes in on mail-in voting, requiring that Floridians re-apply to receive mail ballots every two years instead of four. While the bill also originally proposed wholly banning mail ballot drop boxes in the state, the passed bill allows drop boxes as long at they are not moved within 30 days of an election and are monitored by election officials whenever they are open. The bill also gives the governor the sole authority to fill certain municipal and local political positions vacated by people elected to higher office.
"We had, as the Republican governor said, one of the best operated elections in the country, and yet today, the majority party through last minute maneuvers passed a voter suppression bill," said Florida House Rep. Anna Eskamani (D).
While DeSantis praised his state's election saying in a Thursday interview, "we think we led the nation," in reference to his state's election integrity, "but we're trying to stay ahead of the curve to make sure that these elections are run well."