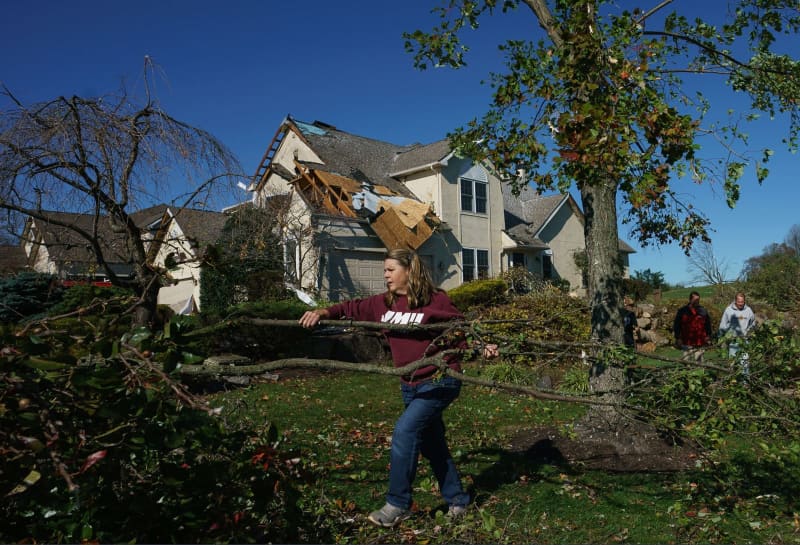 In a more-than-welcome reversal from April 2020, confirmed tornado reports last month nationwide represented the lowest number for any April in 30 years, the government said Friday.
The 73 officially sighted constituted less than half the 30-year average for an April, which is 155. In addition, only one fatality was reported by the Storm Prediction Center, in Norman, Oklahoma. In the same month last year, 38 people were killed in tornadoes, and 271 twisters confirmed.
The relative gentleness was somewhat unexpected, said Matthew Elliott, the center's warning coordination meteorologist. "Going into this year there was some talk that this would be an active April," he said.
He added that the low numbers were all the more notable given that compared with 1991, observation tools are so much more sophisticated — not to mention the effects of social media's ubiquity. These days, it is harder than ever for a tornado to spin in obscurity.
He said the big differences this year were the lack of long-lasting atmospheric patterns and the general inability of low-level moisture to penetrate into the Southeast and the lower Great Plains, the venues for some of the world's most-fertile tornado spawning grounds.
"It's been mostly shunted off," he said. Without that moisture, "It's very difficult to get tornadoes."
When the moisture did pulse north, a cold front would come along and rout it. "There was never a consistent, persistent pattern that developed," he said. The net result was an anomalously benign outcome.
But the lull wouldn't necessarily speak to the state of the world's climate, Elliott added. "For tornadoes, you're talking about a scale that's very small."
For that matter, he said, the April lull wouldn't speak to the rest of the spring severe-storm season: "Things can change on a dime."