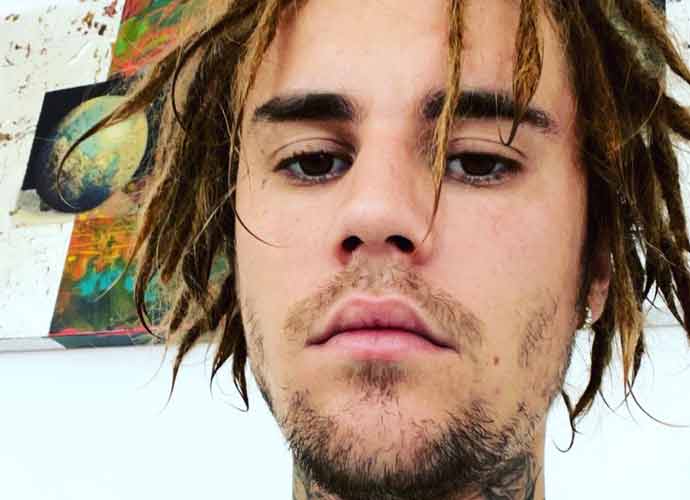 Justin Bieber is under fire once again for cultural appropriation. Bieber posted a photo on his Instagram last week which showed him rocking dreadlock, with the caption, "Locs."
The 27-year-old posted this photo last Sunday, and was met with a mixed bag of love and hate. Dreadlocks got a young African-American teen suspended from his Texas high school back in 2020. The hairstyle is traditionally only worn by people of color.
GET DEALS ON JUSTIN BIEBER CONCERT TOUR TICKETS HERE!
Fellow singer Jaden Smith, who commented "Swags Crazy!" on Biebers post, but many of Bieber's fans were upset. User @maya_MIDA on Twitter said, "Justin Bieber is wearing locs right now. I don't like it because Black folks who wear locs are still discriminated in the workplace for wearing hair that comes natural to them."
This isn't the first time Bieber has faced backlash for cultural appropriation. He was called out back in 2016 when he posted another photo on Instagram with cornrows in his hair, captioning it, "Hailey made me get cornrows like an absolute douche bag, these will be off tomorrow trust me Danny."
Bieber has also faced some backlash over his inclusion of clips of Martin Luther King's speech in his new album Justice, which was released back in March. Criticism came about the title of the album as well some of the tracks which featured MLK's March on Washington speech, though King's daughter Bernice King approved of Bieber's project.
Twitter user @AlekseyShinder responded to @GuardianAus that "there are WAY more important stories than Justin Bieber's haircut" that they should be covering.
Back in June of 2020, Bieber admitted in another Instagram post that he is inspired by black culture and has benefitted off of it. "My style, how I sing, dance, perform, and my fashion have all been influenced and inspired by black culture, I am committed to using my platform this day forward to learn, to speak up about racial injustice and systemic oppression, and to identify ways to be a part of much needed change."