Visit Historical Spots in Nagasaki via Streetcar!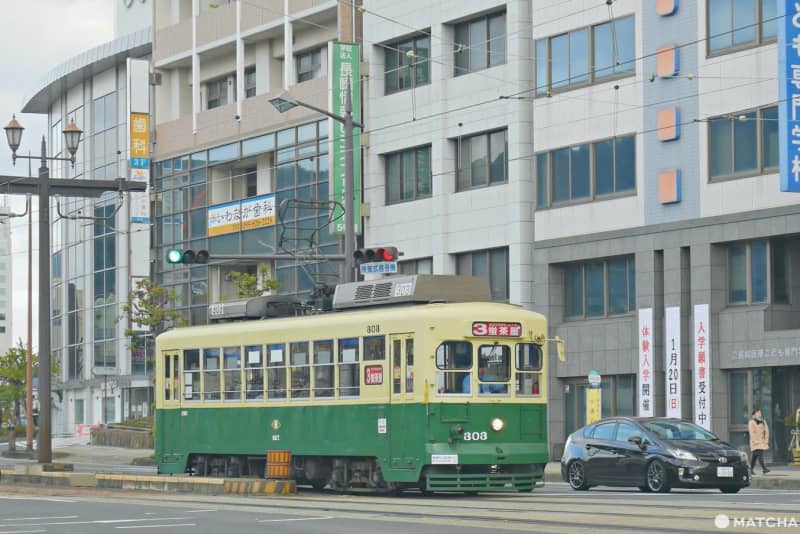 Since the city of Nagasaki is known for its steep hills, you won't see many people riding bicycles. Visitors not used to narrow, twisting roads can have a hard time trying to get around by car.
But don't fret transportation; you can travel around the city by streetcar!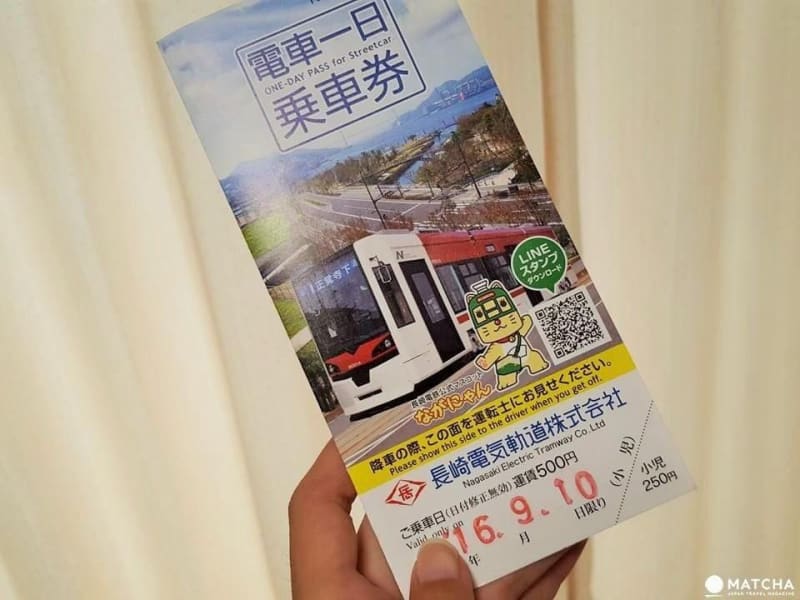 The fare for the tramway in Nagasaki is 130 yen per ride. In addition to cash, riders can use public transit IC cards, including Suica and Pasmo.
The 500 yen One-Day Pass is handy if you plan on riding several times throughout the day.
To find out where to purchase the One-Day Pass, check the Nagasaki Electric Tramway's official homepage. The pass is also sold at ticket counters in JR Nagasaki Station.
The One-Day Pass allows you to choose your desired day of use, so you can buy it in advance of your trip.
Streetcar lines No. 1 and No. 3 run about every 5 minutes. Lines No. 4 and 5 operate once every 10 to 20 minutes.
This article will introduce places of interest within walking distance of various stops along the streetcar route.
1. Peace Park
At JR Nagasaki Station, we'll hop on board streetcar No. 1 and head to a stop called Peace Park. From here, we can easily access the Peace Park, Nagasaki Atomic Bomb Museum, and Urakami Cathedral. All three are important memorial sites.
Peace Park: Praying for World Peace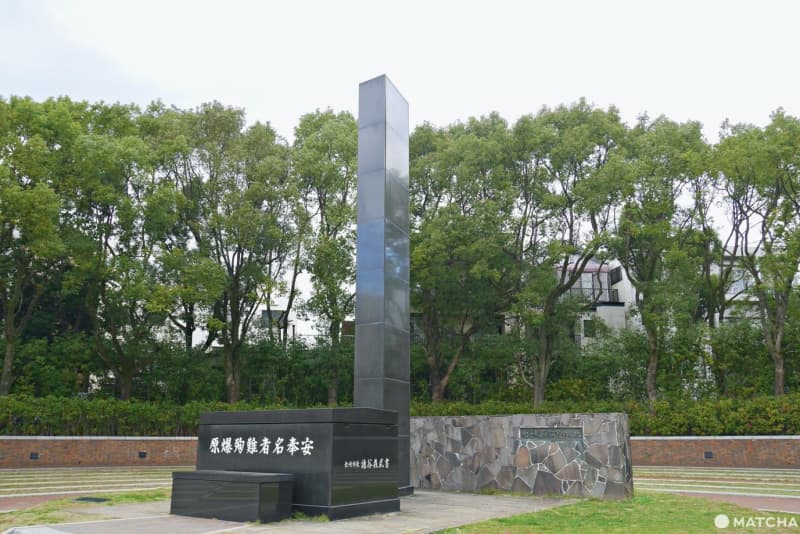 On August 9, 1945 at 11:02, American forces dropped an atomic bomb that exploded in Nagasaki's Urakami Ward.
This was the second time in human history that a nuclear weapon was employed during military conflict. It's also the last time such a weapon has been used.
On the grounds of Peace Park, a stone monument marks the center of the explosion.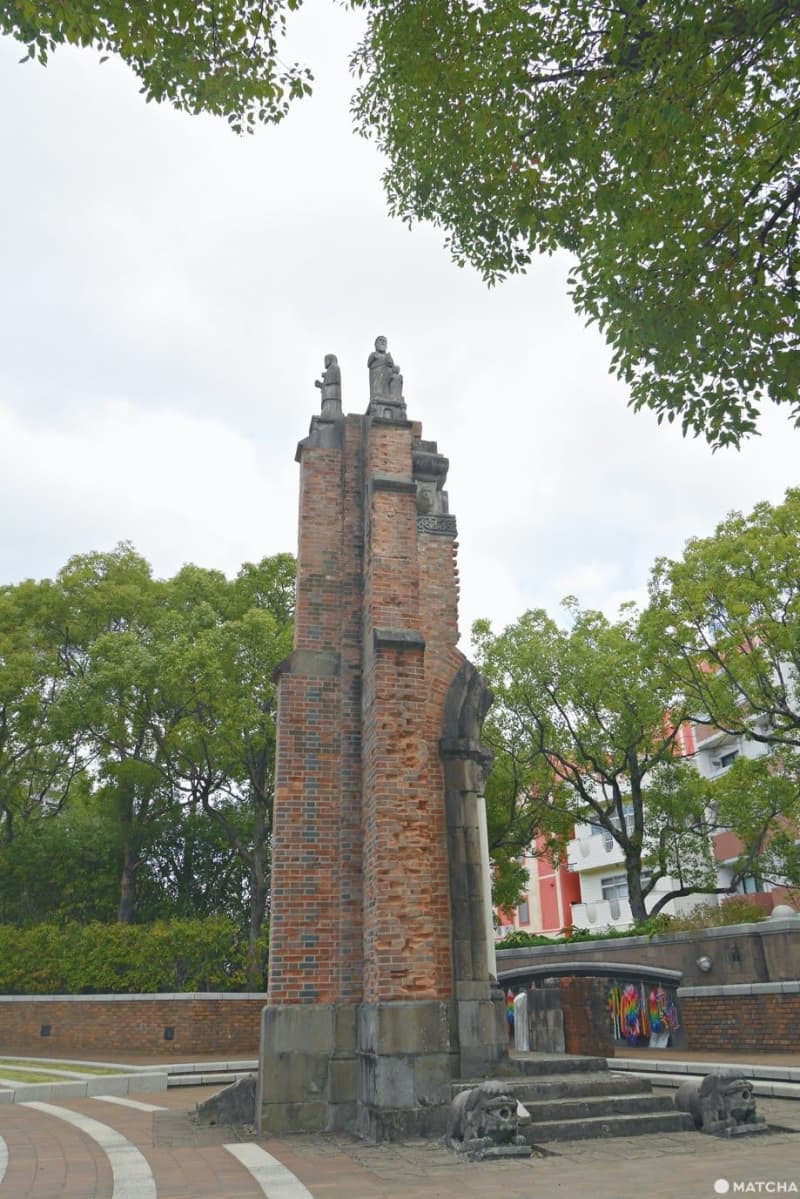 It's been said that the force of the bomb dropped on Nagasaki was 1.5 times that of the Hiroshima bomb.
Roughly 500 meters from ground zero stands Urakami Cathedral. After the bomb exploded, the cathedral instantly collapsed, leaving behind just one portion of a wall standing.
Remnants of this cathedral wall were relocated to the park precincts. Today, it serves as a stark reminder of the devastation caused by the atomic bomb.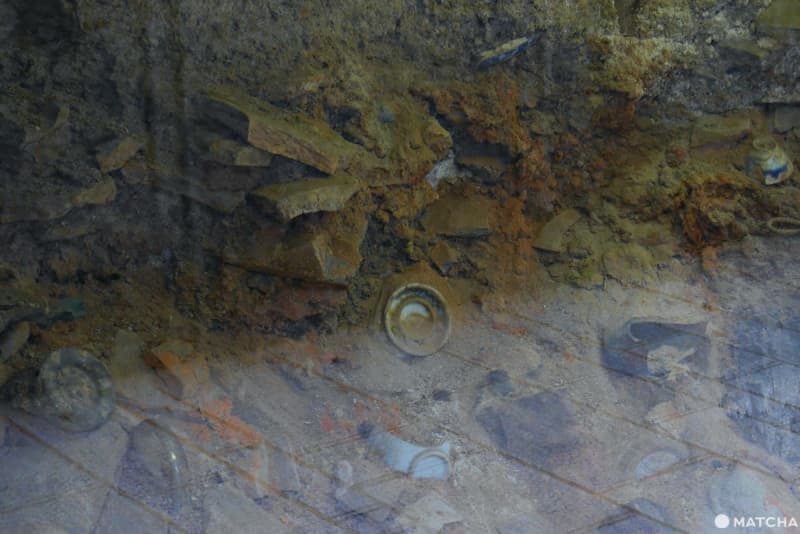 Inside the park, there's a display featuring a stratum: a cross-section of the ground showing layers of rocks and soil.
Due to the intense heat that ensued after the bombing, a series of artifacts such as melted glass, house tiles, and bricks were buried in the ground. This display clearly shows the tragic consequences.
At the Nagasaki Atomic Bomb Museum, which is near the park, visitors can learn more about the damage caused by the bomb. There are also gripping testimonies from survivors on display.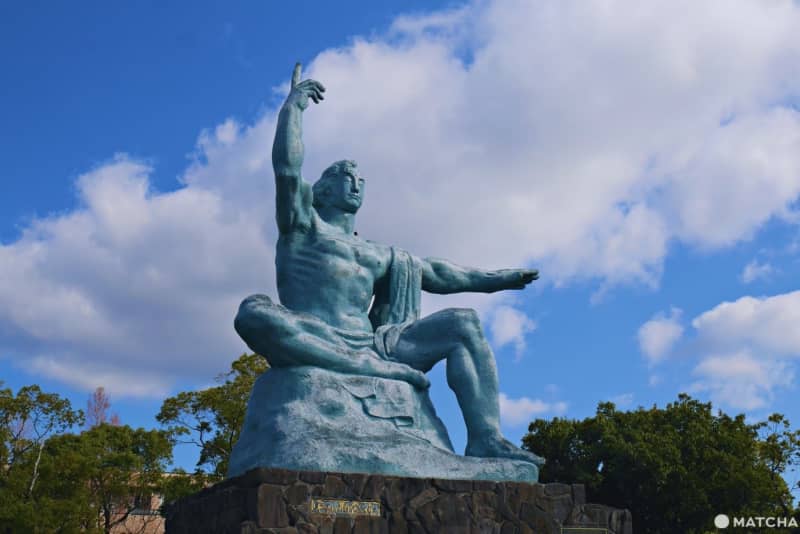 Standing inside the park is the large Peace Statue.
The statue's right hand points to the heavens, reminding us of the threat of nuclear weapons. The left hand, extended and pointing to the horizon, symbolizes world peace. The figure has a solemn expression and offers a prayer for the victims of this tragedy.
Urakami Cathedral: A Church Rebuilt After the Bomb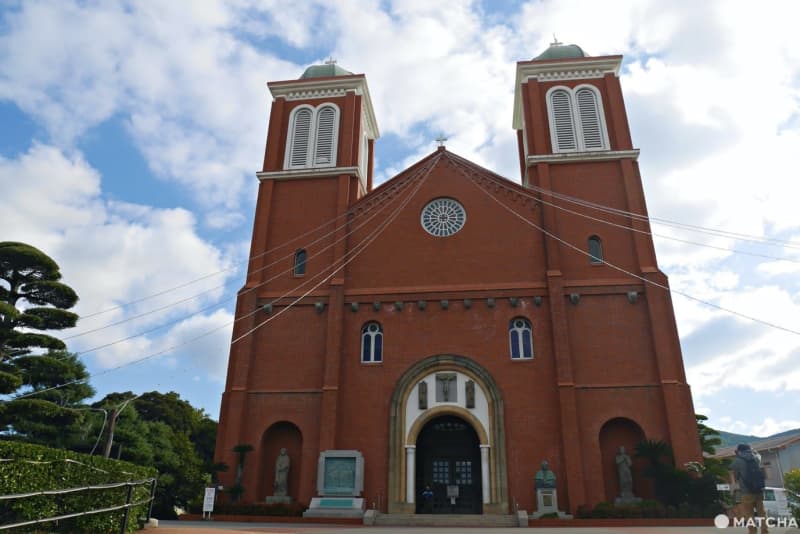 Urakami Cathedral, devastated by the atomic bomb, was rebuilt in 1959.
After the war, the charred remains of the Statue of Mary's head was discovered in the ruins. Today, the statue is enshrined in one corner of the church, still praying for world peace.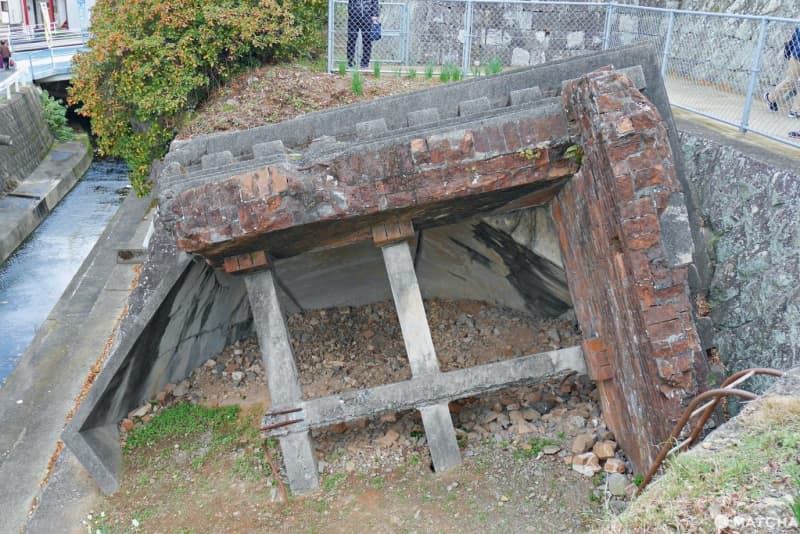 Nearby, many remains, including the church's former bell tower, can be seen. They serve as graphic reminders of the horrors of war.
2. Urakami Eki Mae
Sanno Shrine is 20 minutes on foot from the Nagasaki Atomic Bomb Museum and Urakami Cathedral. Along with the cathedral, it conveys the damage caused by the bombing.
When traveling here by tramway, the nearest stop is Urakami Eki Mae. Take either the No. 1 or No. 3 streetcar from the Peace Park stop.
Sanno Shrine: A Torii and Camphor Tree That Withstood the Bomb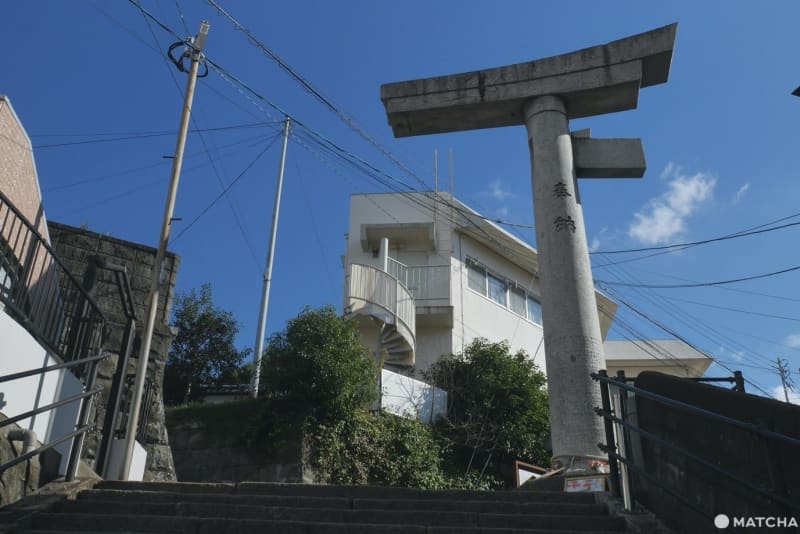 Sanno Shrine, located 900 meters away from ground zero, also sustained heavy damage. The main building was completely destroyed. However, one column and the arch from the shrine's torii gate still remain.
This torii—often referred to as the One-Legged Torii Gate—is a monument to the tragedy of the war and is loved by the locals.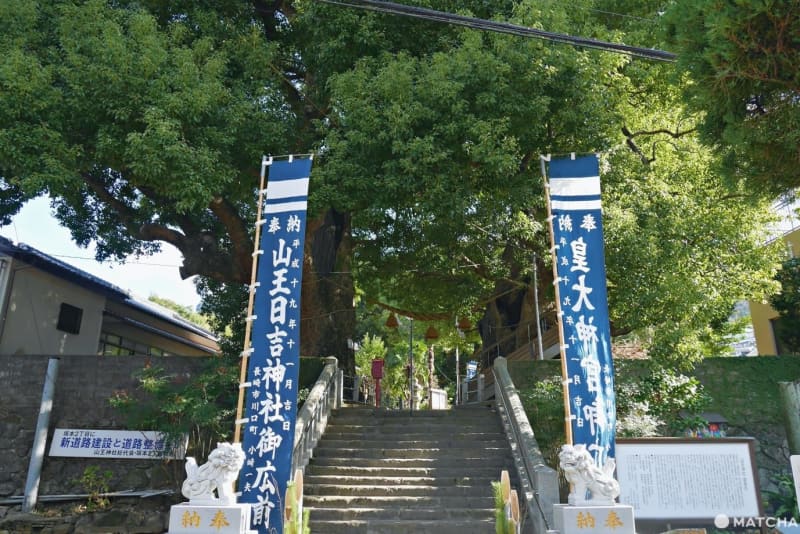 On the shrine's grounds, there's also a giant camphor tree whose trunk was scorched during the bombing.
For a time, it appeared to be nothing more than a dead tree. But miraculously, some new buds emerged and it was reborn as the tree shown in the photos above.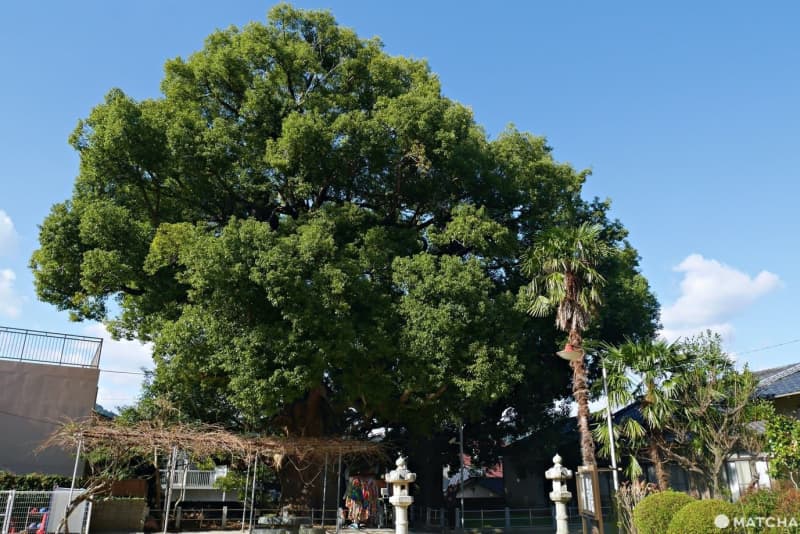 This camphor tree is also the inspiration for a song titled "Kusunoki." It was written and performed by the Japanese singer-songwriter and actor Masaharu Fukuyama, who was born in Nagasaki.
Over the course of many years, this tree's formidable life force has been a source of hope and strength for the citizens of Nagasaki.
3. Yachiyo-Machi
The Twenty-Six Martyrs Museum is about 30 minutes on foot from Sanno Shrine. This museum shares the history of Christians in Nagasaki.
The nearest stop is Yachiyo-Machi. To get here, take either streetcar No. 1 or 3.
Twenty-Six Martyrs Museum: Preserving the History of Religious Persecution in Japan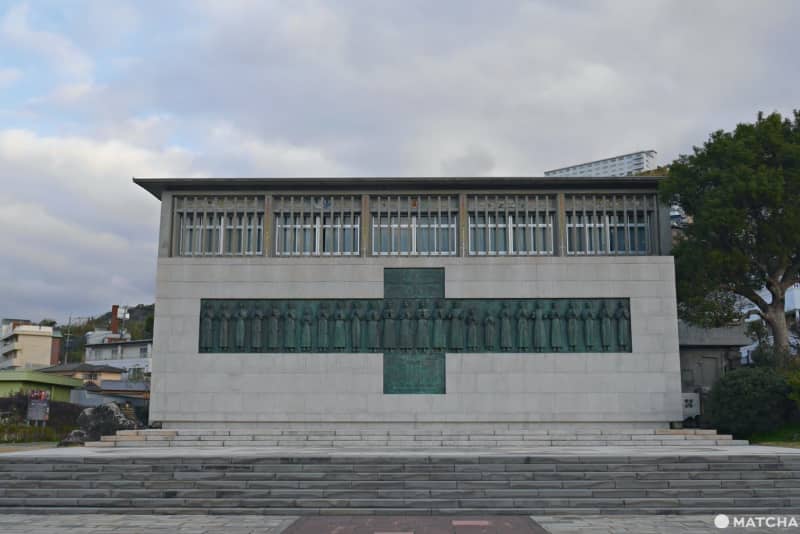 To suppress Christianity, Japan's leader Toyotomi Hideyoshi issued an anti-Christian law at the end of the 16th century.
As a public warning, he ordered the execution of 26 Christians, including missionaries and other followers who were accused of spreading propaganda. These 26 individuals were Japan's first Christian martyrs.
In 1862, the martyrs were canonized as saints by Pope Pius IX. A century after this canonization in 1962, the museum was built on the execution site.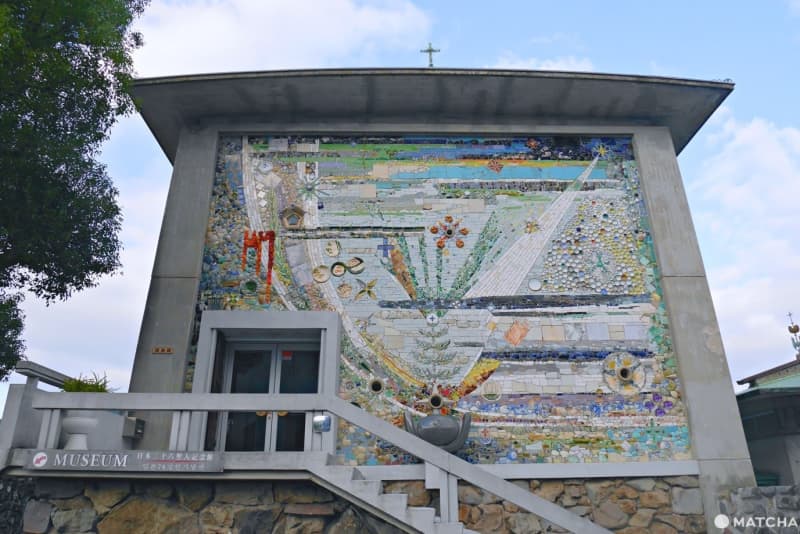 The overarching theme of the Twenty-Six Martyrs Museum is the history of Christianity in Japan. It also details the lifes of these 26 saints who became martyrs, and the history of religious followers who observed their faith as underground Christians (senpuku kirishitan).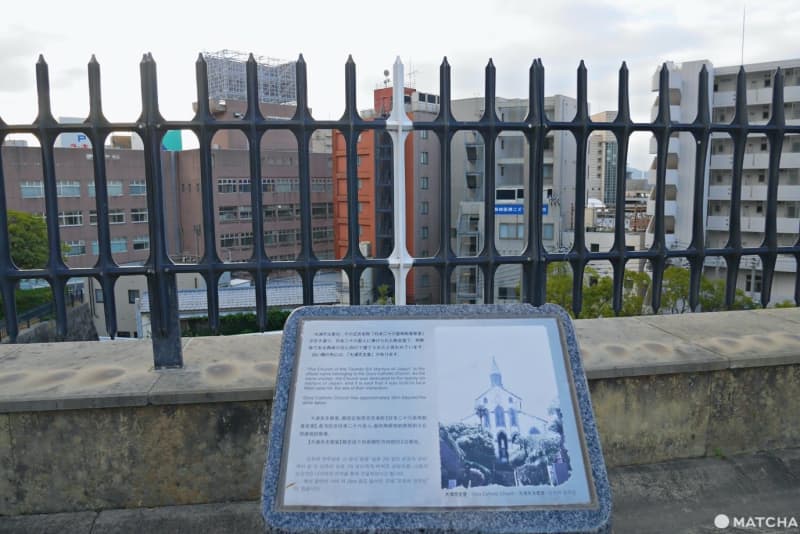 Outside the museum, there's a fence surrounding an outdoor space. The fence post that directly faces Oura Church, Japan's oldest Christian church, is painted white.
The official name for Oura Church, a national treasure, is the Basilica of the Twenty-Six Martyrs of Japan. This religious building is dedicated to these 26 martyrs.
4. Dejima
During the Edo Period, Dejima connected Japan with the West.
The closest streetcar stop to this area is also called Dejima. Please note that line No. 1 is the only streetcar that runs here.
Dejima: A Window to the World During Japan's Seclusion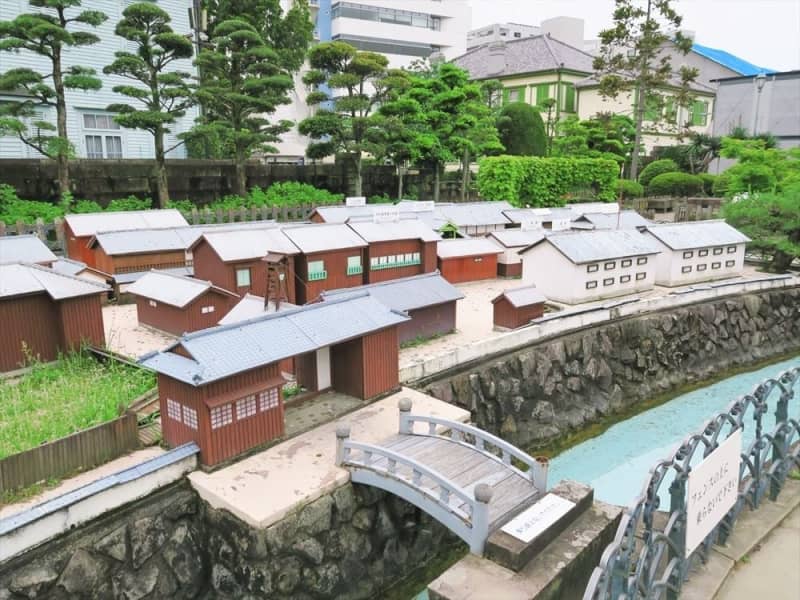 At one time, Dejima was a fan-shaped, artificial island facing Nagasaki Harbor.
During the Edo Period (1603-1868), Japan instituted a closed-door isolation policy to other countries.
However, Dejima was the single exception. Many Portuguese and Dutch merchants living in the area were allowed to conduct trade with Japan. While under this isolationist foreign policy, Dejima was Japan's only window to Europe.
At the end of the Edo Period, trading houses were closed with the abolition of the old policies. Following efforts to improve Nagasaki Harbor in 1904, the surrounding land was reclaimed from the nearby sea. As a result, Dejima is no longer an island.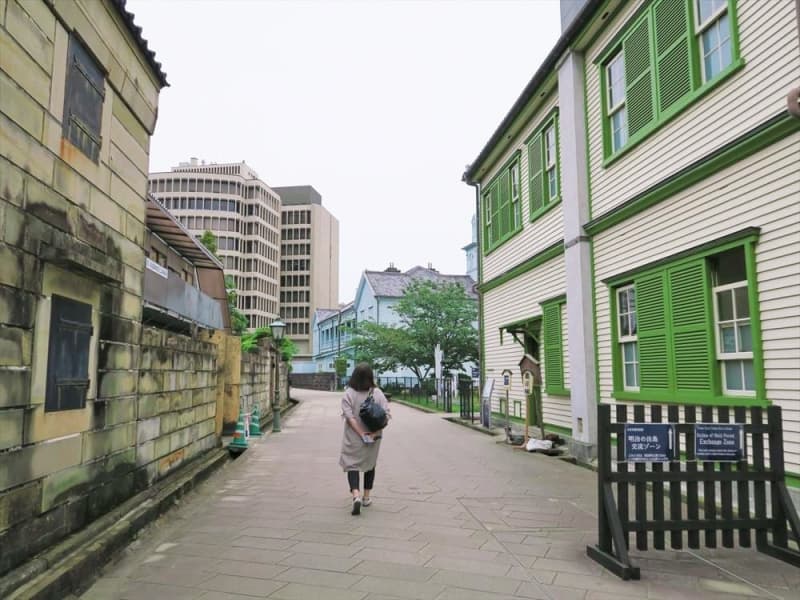 In addition to losing its shape as an island, the buildings and Japanese-style gardens that were once situated there were lost. But after World War II, the city of Nagasaki began restoring these structures.
Today, buildings from the 1820s, 1860s, and the Meiji Period have been beautifully restored. Step inside these structures to get in touch with Nagasaki's rich history!
5. Meganebashi Bridge
Meganebashi Bridge (Spectacles Bridge)—Japan's first arch-shaped stone bridge—was built in Nagasaki during the 17th century.
Board streetcar No. 5 from Dejima for the Shinchi Chinatown stop, then get off at the Meganebashi Bridge stop.
Shippoku Ryori: A Fusion of Japanese, Chinese, and Western Cuisine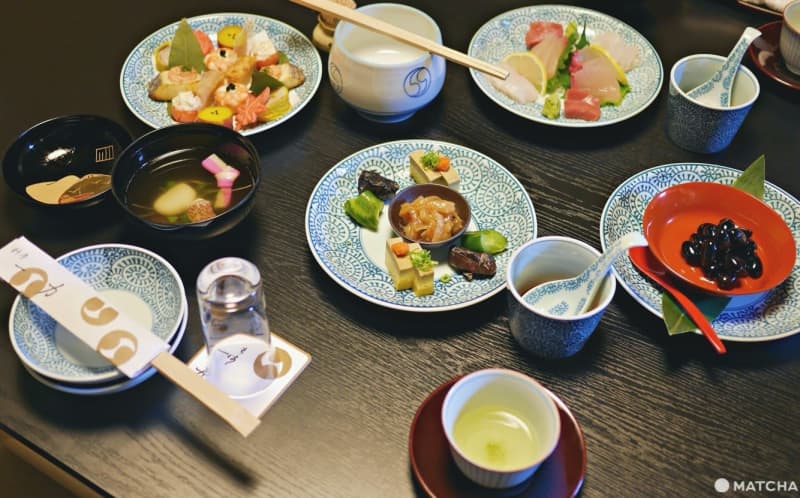 Despite being under an isolationist policy, Nagasaki continued to conduct trade with Portugal, the Netherlands, and China.
At one time, a Chinese settlement was built near the Meganebashi area. Various Chinese-style buildings remain today, including a Buddhist temple called Kofukuji.
We recommend trying shippoku ryori—a delicious fusion cuisine with Chinese and European influences. There are several shippoku restaurants in the Maganebashi area, so let's go and visit one!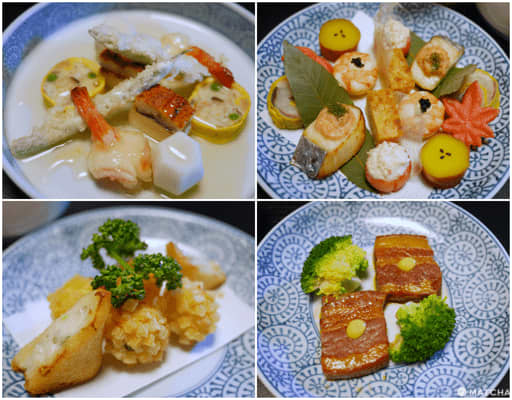 Shippoku cuisine is served on large platters that are placed on circular tables. This allows diners to easily share dishes with each other.
The dishes are not cooked in a traditional Japanese style. Rather, this cuisine is characterized by its Chinese and European influences.
The food was originally passed on by Chinese residents living in the nearby foreign settlement. Later, western flavors were introduced. The result was a distinctive Nagasaki cuisine that incorporates a wide variety of culinary and cultural components.
The photo above shows tasty-looking dishes from a famous restaurant called Ichiriki. Here, visitors can sample a shippoku menu during lunch and dinner. Please note that reservations are often required.
6. Oura Catholic Church
From Meganebashi, take the No. 5 streetcar until you reach the Oura Cathedral stop.
This area has many highlights, including Glover Garden and the Oura Catholic Church. There are many shops nearby, creating a lively atmosphere.
Glover Garden: Japan's Oldest Western-Style Wooden Building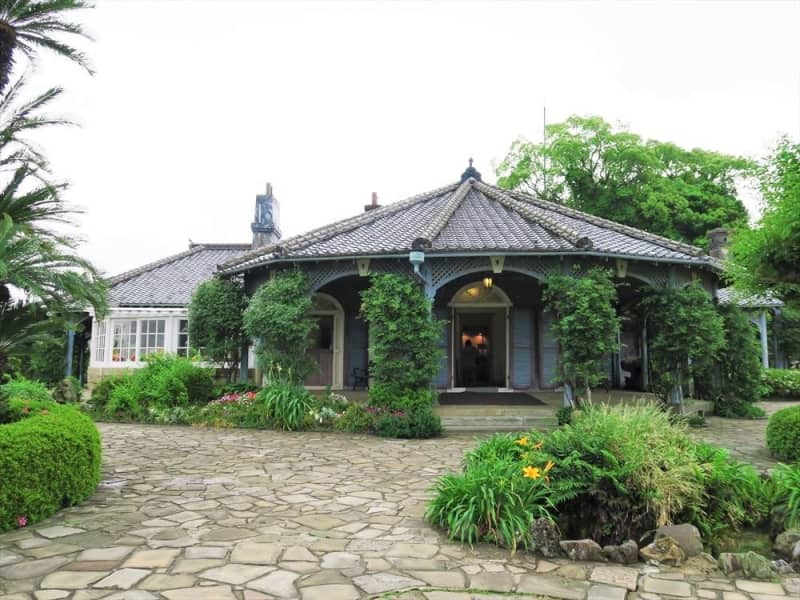 After Japan's isolationist policy was abolished in 1859, the cities of Nagasaki, Yokohama, and Hakodate opened up their harbors for international trade.
Around this time, a man named Thomas Glover arrived in Japan from Scotland. He lived on a slightly elevated hill next to Nagasaki Harbor in a western-style home he had built. Glover contributed to Japan's modernization by developing coal and shipyard industries.
Built in 1863, Glover's residence is Japan's oldest existing western-style wooden building.
As a prominent remnant of Japan's Meiji Era industrial revolution—which spawned industries such as iron and steel manufacturing, shipbuilding, and coal—Glover Garden was also registered as a UNESCO World Heritage Site.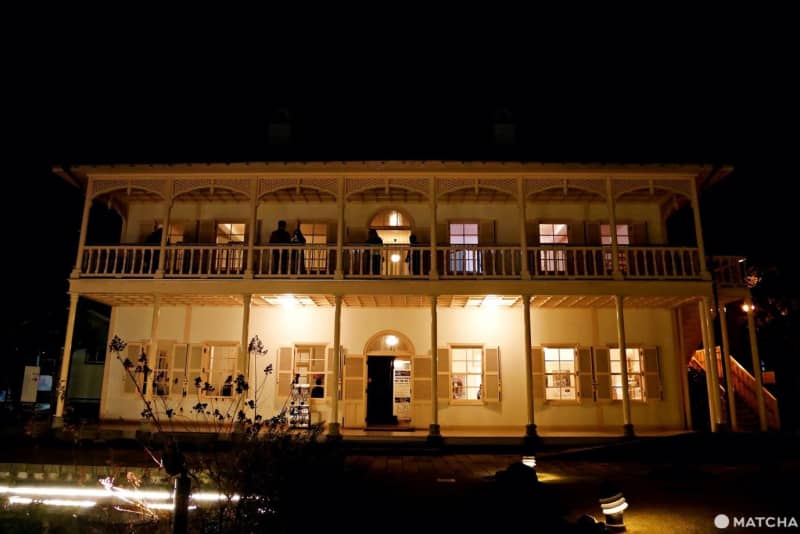 At Glover Garden, several Meiji Era western-style buildings have been preserved, including the former Glover residence. Today, visitors can see how these structures looked back in the day. You can also enjoy beautiful flowers throughout each season.
From mid-July until early October, the area is illuminated at dusk to give it a romantic flair. Another highlight is the Nagasaki evening skyline, which is visible from the grounds of Glover Garden.
Oura Catholic Church: The Site of a Religious Miracle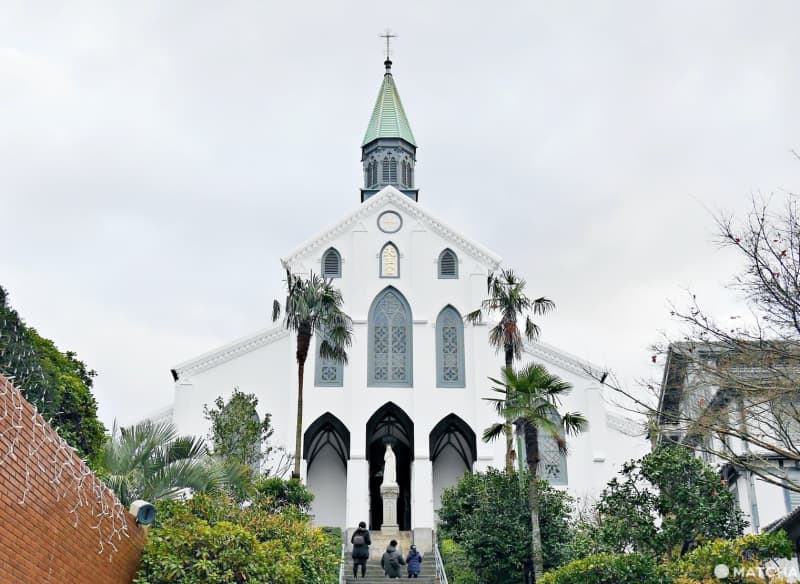 The Oura Catholic Church sits atop a hill facing the execution site of the previously mentioned 26 martyrs. After Japanese ports opened in 1865, the church was built to serve French people and foreign merchants who moved to Nagasaki.
A month after the church's completion, several Japanese underground Christians visited the church. These visitors revealed to the French priest how they shared the same faith and beliefs as he did.
This confession was considered to be a religious discovery of sorts. Soon after, underground Christians who had quietly preserved the Christian faith in Japan for some 250 years came out of hiding.
This discovery was called the Greatest Miracle in World Religions.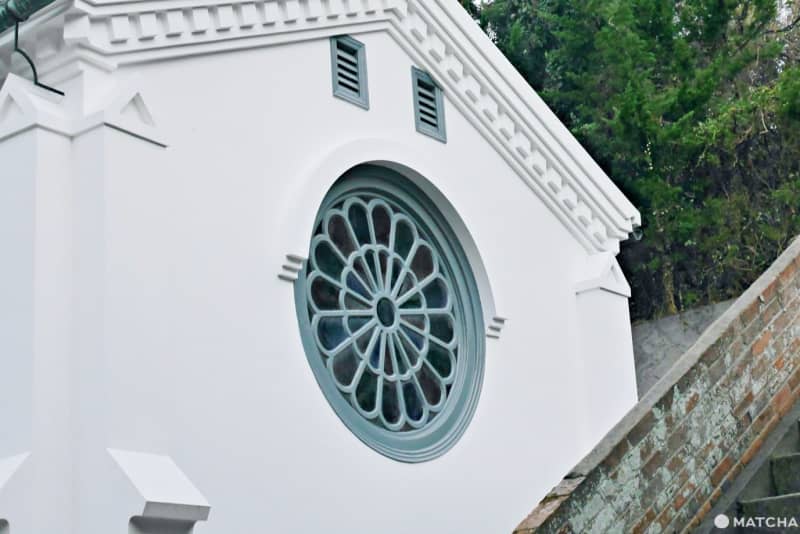 In 2018, Oura Church was added to the UNESCO World Heritage Site list. It is cited as a historical remnant of the religious discovery of "Underground Christians From Nagasaki and the Amakusa Region."
7. Inasayama: One of the World's Top 3 Nightscapes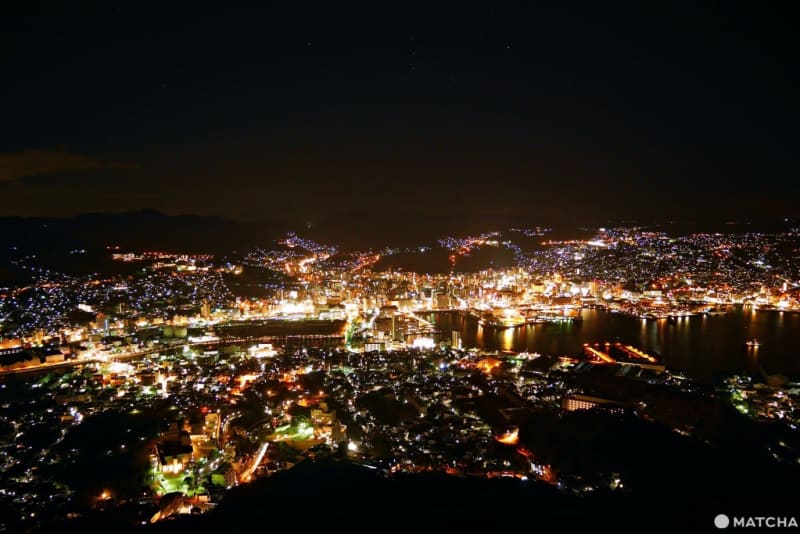 Nagasaki's colorful night views are a must-see attraction. Among these, the view from Mount Inasa was selected in 2012 as one of the world's top three nightscapes, alongside Hong Kong and Monaco.
A ropeway at Fuchi Shrine Station will take you to the summit's observation deck.
There are two ways to reach Fuchi Shrine Station. If you're taking a streetcar, get off at the Takaramachi stop and walk for about 15 minutes. You can also make a reservation with the Nagasaki Ropeway Free Shuttle Bus, which departs from Nagasaki Station.
A Town Where Cats and People Coexist in Harmony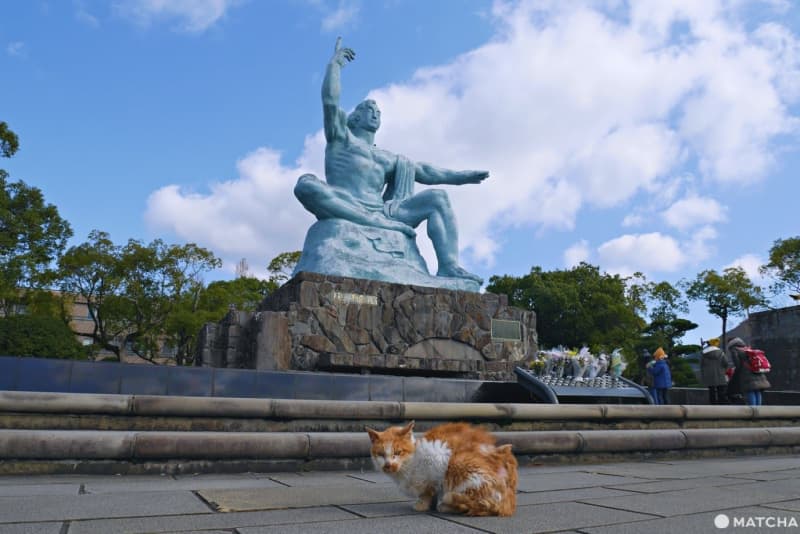 You'll often see cats while walking around Nagasaki City.
Many stories attempt to explain this phenomenon. Some say that Nagasaki has many streets and alleys that are too narrow for cars, so the chances of a cat being struck by a vehicle are low compared to other cities. Another story suggests that the town's mild climate caused the number of felines to increase.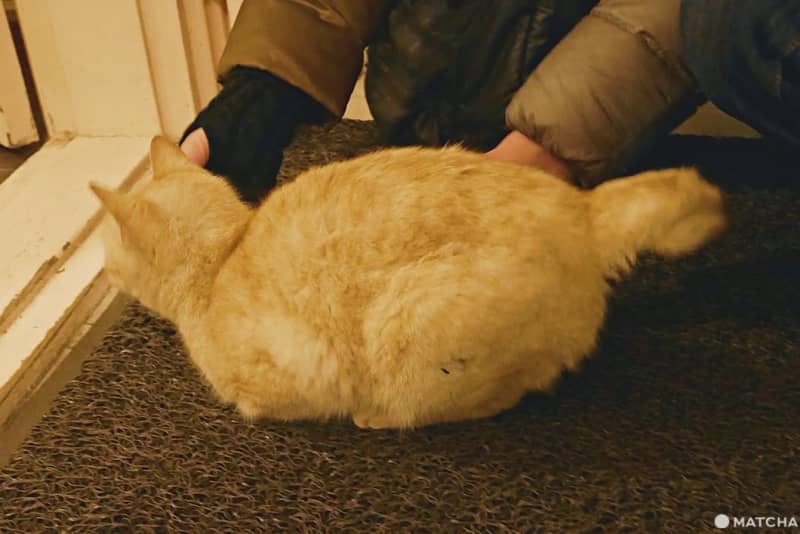 Many cats in Nagasaki have characteristically bent tails. They are often called "Omagari neko," with their roots tracing back to Indonesia.
During the period of international trade, Dutch merchant ships in Dejima used Omagari neko cats to help control the rat population. They picked up these cats during stopovers in Indonesia while en route to Japan.
So as the story goes, these special felines landed in Nagasaki and continued to propagate, resulting in their large numbers.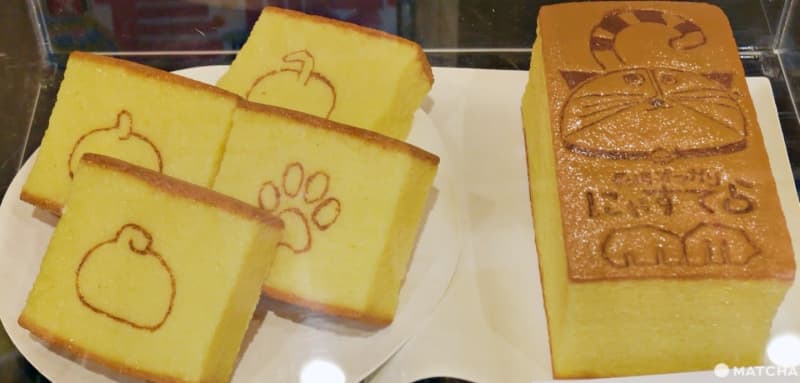 Shops in the Meganebashi district sell sweets and other goods decorated with Omagari neko motifs, including the famous castella cake.
We recommend snagging these cute confectioneries as souvenirs!
Our One-Day Sightseeing Course by Streetcar
Nagasaki Ekimae — Peace Park — Urakami Ekimae — Yachiyo-Machi — Dejima — Meganebashi — Oura Cathedral
First, we'll explore the history of Nagasaki, where the atomic bomb was dropped. Next, let's learn about Christianity in Japan. Then we'll travel back in time to the Edo Period and visit the artificial island of Dejima. Finally, at Glover Garden, we'll learn about the history of Japan as it took steps towards modernization!
Follow the History of Nagasaki via Streetcar
During the Edo Period, Nagasaki was Japan's only window to the world. During the Meiji Period, it was also where the suppression of Christianity and the country's efforts to achieve modernization unfolded. Finally, it fell victim to the atomic bomb during World War II.
This is certainly a city that has experienced its share of historical upheavals.
Hop on a streetcar and do some exploring around the city! You'll have opportunities to get in touch with Nagasaki's distinguished history.