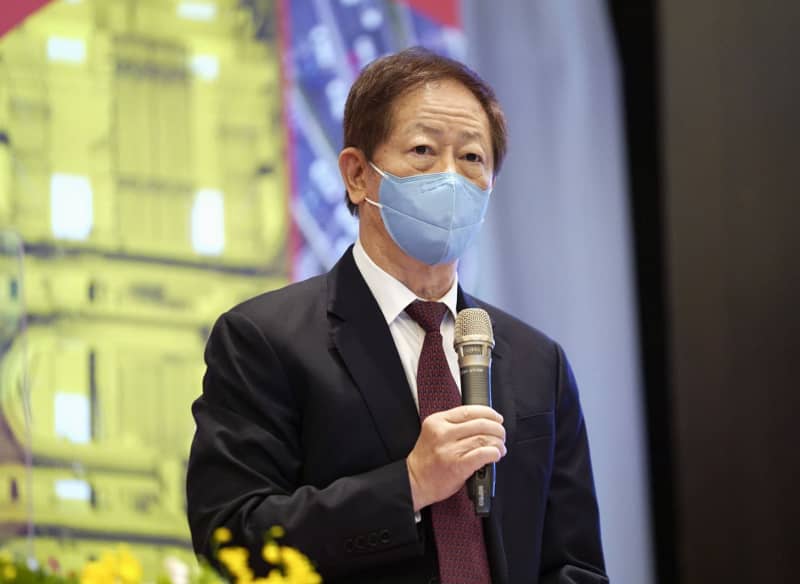 Semiconductor giant Taiwan Semiconductor Manufacturing Co. confirmed on Monday that it is in talks with the Japanese side to build a wafer factory in Japan
TSMC Chairman Mark Liu told a virtual meeting of shareholders, "The goal is to build a factory in Japan."
Liu said weekly discussions are taking place with the Japanese side, and the decision on whether to proceed with the idea will be made based on "customer needs" and "cost economics."
"Our goal is to complete the due diligence, balance the cost difference and allow our shareholders to make a relatively stable profit," he said, without revealing specific partners or possible construction sites.
The move to build a chip plant in Japan came after the Japanese government announced in May its strategy to enhance the competitiveness of the domestic semiconductor industry by ramping up the sector's research and production.
In February, TSMC decided to establish a subsidiary for research and development in Tsukuba, Ibaraki Prefecture, near Tokyo.
Bitter trade tension between the United States and China has resulted in concern over a global chip shortage that has hit automakers particularly hard.
Amid rising demand, TSMC has already announced a policy of investing $100 billion in the next three years to boost production capacity and is poised to continue leading the semiconductor industry.
TSMC announced last year plans to build a factory in the U.S. state of Arizona, while Liu told the shareholders' meeting that the company is also in talks with Germany to build a production base there.