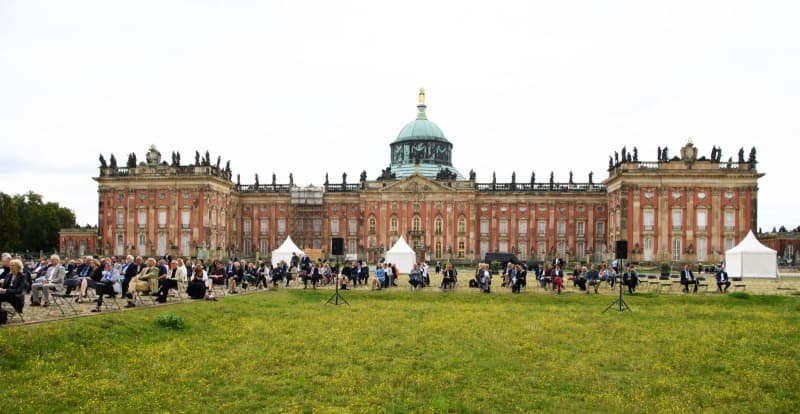 For the first time since the World War II, the Brandenburg state capital Potsdam has a synagogue.
It is part of the new European Centre for Jewish Scholarship, which was opened on Wednesday on the campus of the University of Potsdam.
The president of the Central Council of Jews in Germany, Josef Schuster, and the president of the European Union of Progressive Jews, Sonja Guentner, brought the Torah scrolls into the synagogue. The former Potsdam synagogue was destroyed in 1938.
The new centre unites the Institute for Jewish Theology and two rabbinical seminaries under one roof. The opening is considered a highlight in the anniversary year marking "1,700 years of Jewish life in Germany."
The Jewish Theology programme began in Potsdam in 2013. According to the university, the subject is unique in Europe in its combination of practical elements and academic studies.
At the opening, German President Frank-Walter Steinmeier expressed concern about hatred against Jews in Germany.
"It makes me angry that anti-Semitism, anti-Semitic hatred and incitement to hatred are once again openly manifesting themselves in Germany, of all places, and have been doing so for years."
He said that it was "intolerable" that even after the attack on the synagogue in Halle in 2019, Jews were still being ridiculed, belittled and violently attacked, and that this had worsened during the coronavirus pandemic.
Brandenburg's state premier Dietmar Woidke spoke of an important moment for Potsdam, Brandenburg and Germany.
"Even 76 years after the end of the National Socialist terror regime," he said, "the opening of Jewish institutions and synagogues on German soil is still anything but a matter of course."