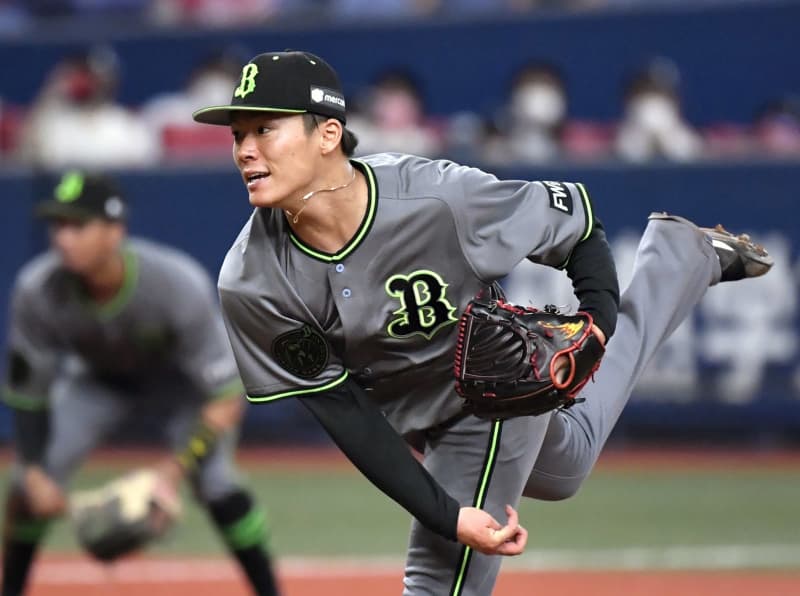 Yoshinobu Yamamoto struck out nine in a four-hitter to outduel Nick Martinez in a battle of two Tokyo Olympic stars as the Pacific League-leading Orix Buffaloes edged past the SoftBank Hawks on Friday.
The win increased Orix's lead to three games over the second-place Lotte Marines and the third-place Rakuten Eagles. The fourth-place Hawks, the four-time defending Japan Series champions, fell five games off the pace.
The 23-year-old Yamamoto (11-5) went the distance for the second straight time, this time needing just 106 pitches.
"About the fourth inning, I realized that with my pitch count being so low I had a chance to throw a shutout if I could maintain that pace," said the 23-year-old Buffaloes ace.
Ryo Nishimura doubled in both of Orix's runs in the fourth inning.
Yamamoto, who faced a brief scare in the third, only allowed two base runners once he had the lead. A two-out infield single in the ninth brought up PL home run leader and fellow Japan Olympian Yuki Yanagita, who went down swinging in an eight-pitch battle.
"He was in a place where he could tie it with a home run, so I threw the best pitches I could with all my strength while still being careful," Yamamoto said.
Martinez (7-3), who took the loss in the United States' 2-0 defeat to Japan in the Olympic gold medal game, scattered seven hits, three walks and hit a batsman over seven innings for the Hawks.
At Rakuten Seimei Park Miyagi, Shogo Nakamura broke a 1-1 eighth-inning tie with his seventh home run as the Marines beat the Eagles 3-1 after Masahiro Tanaka held Lotte to a run over seven innings.
At MetLife Dome, Kensuke Kondo brought the Nippon Ham Fighters from a run down with a two-run fourth-inning triple and drew three walks in a 7-2 win over the Seibu Lions.
At Hiroshima's Mazda Stadium, Daichi Osera (6-3) allowed two runs over six innings as the Central League's last-place Hiroshima Carp beat the league-leading Hanshin Tigers 6-4.
At Vantelin Dome Nagoya, Dayan Viciedo had a pair of two-run singles as the fourth-place Chunichi Dragons beat the second-place Yomiuri Giants 4-1.
At Tokyo Dome, Masaya Kyoyama (2-3) threw a two-hitter, and the DeNA BayStars belted three home runs in a 4-0 win over the third-place Yakult Swallows.