Lisa Rinna is getting dragged into Erika Jayne's legal mess.
As OK! previously reported, the blonde bombshell was recently slapped with an amended federal lawsuit stating that she must repay $25 million to creditors.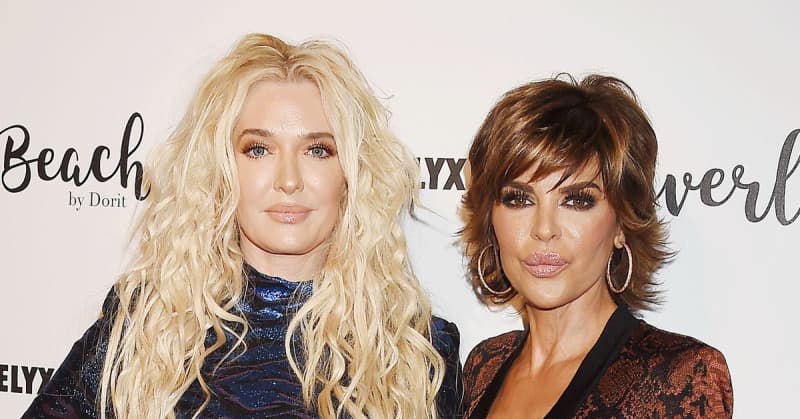 The Real Housewives of Beverly Hills star is being sued by her estranged ex Tom Girardi's past clients in federal court. The trustee overseeing Girardi's law firm claims Jayne's lavish lifestyle was funded by her husband's firm and they want that money back.
LISA RINNA DOESN'T BELIEVE ERIKA JAYNE KNEW 'ANYTHING' ABOUT TOM GIRARDI'S BUSINESS DEALINGS, ADMITS THERE WERE 'MANY MOMENTS THAT WE'VE ALL QUESTIONED' COSTAR'S STORY
"Erika has direct knowledge that for at least 12 years, all of her expenses were being paid by [Girardi's firm] as she was generating them," the court docs read.
Some of the "Pretty Mess" singer's costly purchases included over $14,000,000 in American Express charges, as well as payments for glam, jewelry and other "lavish expenses."
Another peculiar expense revealed the Broadway star shelled out $156,000 to DNA Inc. — which happens to be the same name as the now-defunct clothing line started by her bestie Rinna's daughters', Delilah Belle and Amelia Gray, reported Radar.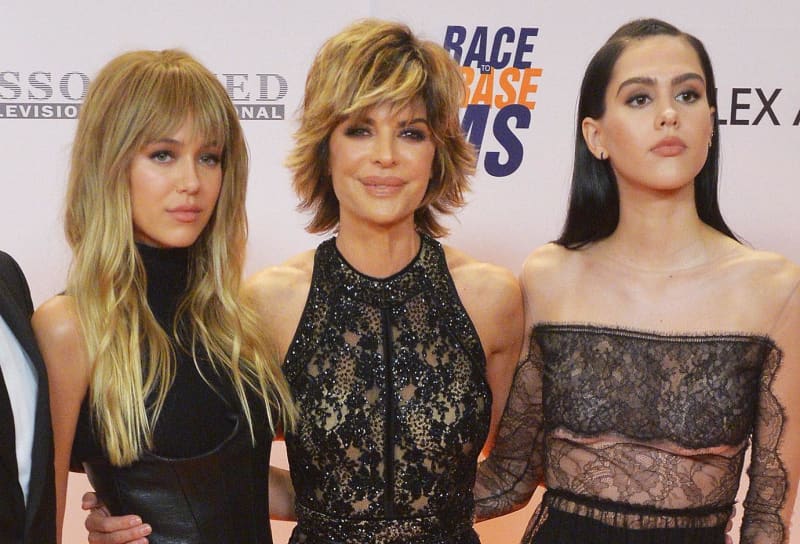 The famous daughters' clothing line is reportedly no longer active, but they did sell a collection in 2019. Radar also uncovered a production house called DNA, Inc, located in Santa Monica, which worked on music videos. It's possible the purchases could have come from that company. The business is now closed, but their Facebook has no mention of Jayne.
ERIKA JAYNE SLASHES PRICE OF L.A. MANSION AS SHE'S SLAPPED WITH $25 MILLION LAWSUIT IN TOM GIRARDI'S ALLEGED EMBEZZLEMENT SCHEME
Powerhouse attorney Ronald Richards — who is investigating the RHOBH star — told the outlet, "We have no reason to believe those charges are for any other company than her friend Lisa Rinna's daughters' company. It looks like she threw them a large bone with these excessive purchases. Lisa and Erika have a close relationship including sharing business managers and Lisa has taken an active role in assisting Erika since she left Tom Girardi."
The Dancing With the Stars alum filed for divorce from Girardi in November and, within weeks, the estranged couple was in a lawsuit amid allegations they embezzled money intended for the families of the victims in the Lion Air Flight 610 plane crash that took place in 2018.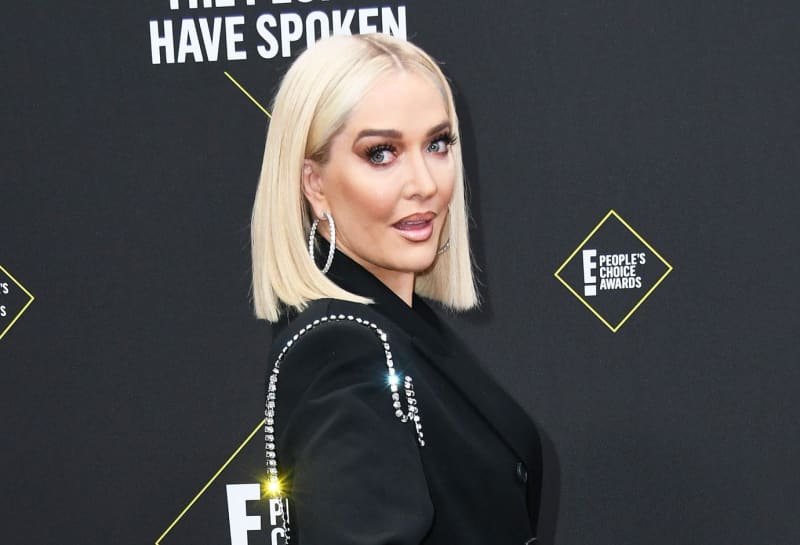 Richards has alleged on several occasions that the former reality TV power couple's divorce was a "sham" so Jayne could divert her assets and stow away cash.