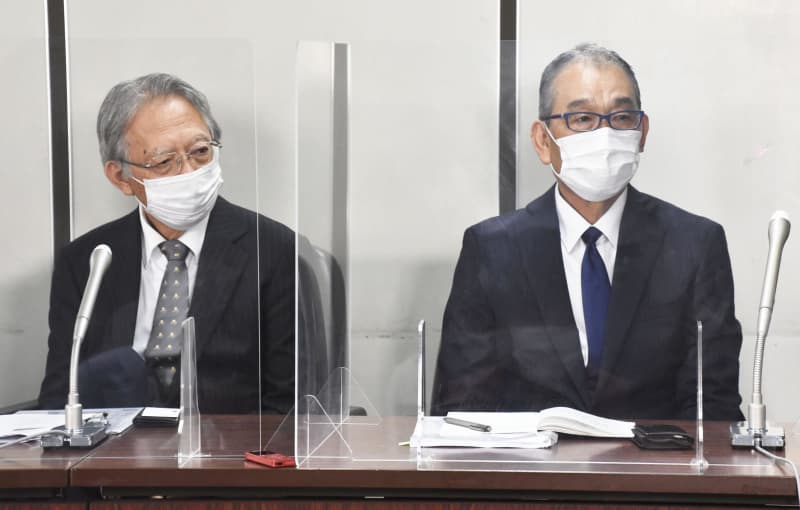 Executives of a Japanese company arrested last year on suspicion of illegally exporting items capable of producing biological weapons sued the Tokyo metropolitan government and state on Wednesday, seeking damages totaling 560 million yen ($5 million) after the case against them was dropped.
In the lawsuit filed with the Tokyo District Court, 72-year-old Masaaki Okawara, the president of Yokohama-based machinery maker Ohkawara Kakohki Co., and Junji Shimada, 68, one of its former directors, are seeking compensation for the alleged illegal investigation by Tokyo metropolitan police and prosecutors.
The plaintiffs also include the family of another former company executive whose indictment was rescinded due to his death.
In March and May last year, the Tokyo police's Public Security Bureau arrested the plaintiffs on suspicion of illegally exporting spray dryers capable of producing biological agents without obtaining prior approval despite knowing the items' overseas shipment was restricted under Japanese law.
The Tokyo District Public Prosecutors Office indicted the plaintiffs, with Okawara and Shimada detained until they were released on bail in February.
But on July 30, four days before their first hearing, the prosecutors withdrew the indictment of the two men, saying that "doubts have arisen as to whether they are guilty of a crime."
The plaintiffs asserted that the Tokyo police "hid evidence that was disadvantageous to the investigation in order to build a case" despite it being obvious that the items in question were not subject to regulations, while the prosecutors also "failed to give sufficient consideration to the indictment."
"There has been no apology from the investigators. I want to prove my innocence and restore the company's reputation for the sake of the former executive who died," Okawara said after filing the lawsuit.
According to the indictment, spray dryers, widely used to produce food products such as instant coffee, can atomize liquids into mists and then turn them into powder.
Considered equipment that can potentially be diverted to military use overseas, they are subject to international export regulations depending on their size and function.