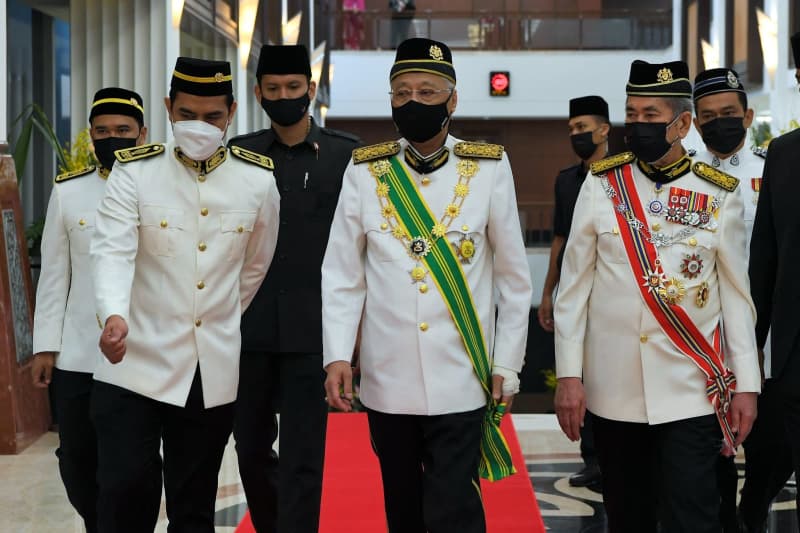 Monday's first parliament sitting since the recent formation of a new government in Malaysia saw the signing of what is being labelled a historic deal between Prime Minister Ismail Sabri Yaakob's administration and opposition parties.
The "Memorandum of Understanding on Political Stability and Transformation" will see opposition parties hold fire on challenging Ismail Sabri's young government as it wrestles with record coronavirus deaths and case numbers.
The prime minister described the agreement as "history-making" and said he was "confident" it means parties would "put aside all political differences" and "ensure that the country's recovery runs holistically and inclusively."
After a Monday speech to parliament by King Abdullah, in which the monarch called for parties to show unity, opposition leaders Anwar Ibrahim and Lim Guan Eng signed the agreement, with Anwar, a long-time aspiring premier and the sole challenger to Ismail Sabri after predecessor Muhyiddin Yassin quit, saying "we will do out best for the people and the country."
Ismail Sabri has a slim majority in parliament, having secured the backing 114 out 220 lawmakers. He took office last month after Muhyiddin was forced to step down in part over criticism of his handling of the pandemic.
The Health Ministry reported around 16,000 new virus cases on Monday, four times as many as when Muhyiddin's government declared a third pandemic lockdown in May.
The death toll reached 20,711 on Sunday after 292 new virus-related fatalities were announced by the ministry.