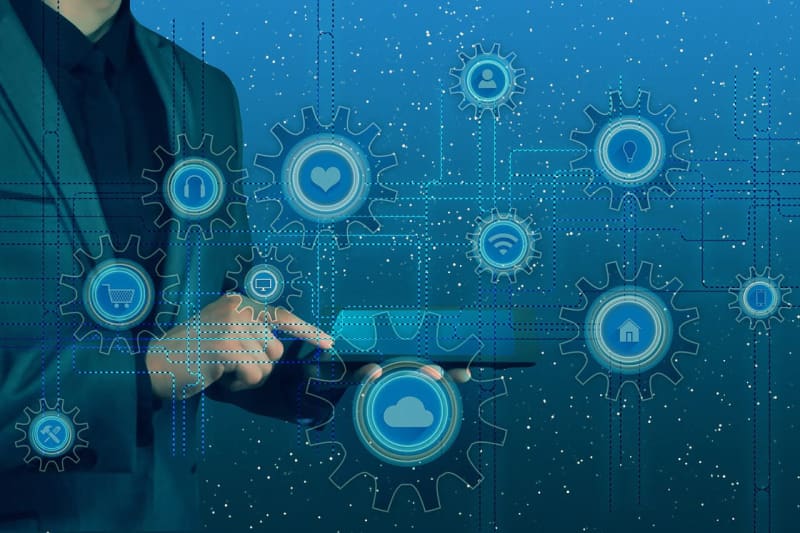 In hisDaily Market Notes report to investors, while commenting on the wholesale inflation in China, Louis Navellier wrote:
Q2 2021 hedge fund letters, conferences and more
The Big One?
A "big" correction in the present low-volatility context is probably somewhere around 10%, or what we saw in the S&P 500 in September and October last year. We have gone without a 5% correction since then, and the selloffs after Election Day have stopped just below the S&P 500's 50-day moving average.
As things stand now, barring mutations, wars or counter-productive Fed actions, a likely target for a big correction would be the 200-day moving average on the S&P 500, which stood at 4082 at Friday's close. By the time the S&P gets there, it will probably be around 4100, as it is presently rising. If we do make it to the vicinity of the 200-day moving average, the S&P 500 would be where it was in May of this year.
September is the only month in the calendar year with historically negative returns if you look back 50 years or more. That's not a guarantee, as some Septembers have been great, but the long-term trend suggests that we should be on the lookout for selloffs in Septembers.
Last Friday, the Labor Department announced that the Producer Price Index (PPI) surged another 0.7% in August, higher than economists' consensus estimate of a 0.6% increase. These are monthly rates, so their annualized pace is much higher. Inflation refuses to become "transitory," defying Fed chair Powell.
Wholesale Inflation In China
The most amazing inflation trend is that wholesale inflation in China is even worse than it is in the U.S. Specifically, China's Producer Price Index surged 0.8% in August and has soared 9.5% in the past 12 months, the fastest rate in 13 years. Chemical, energy and metal prices remain the primary catalyst behind China's wholesale price surge. Higher coal prices are causing electricity rates to rise steadily in China.
It will now be interesting to see if the People's Bank of China will try to fight domestic inflation by draining liquidity and/or raising key interest rates, but the most surprising China news last week was that China's General Administration of Customs on Tuesday announced that outbound shipments surged at an annual pace of 25.6% in August, following a 19.3% increase in July. Despite the Covid-19 Delta variant hindering China's service and manufacturing sectors, China's exports remain robust, which may help to alleviate some supply shortages. The upcoming holiday shopping season is going to be very interesting if the current supply shortages persist. That might make cash or "gift cards" popular gifts this time around.
All Eyes on FOMC Meeting
The Fed on Wednesday released its Beige Book survey in preparation for its upcoming (September 22) Federal Open Market Committee (FOMC) meeting and stated that economic growth "downshifted" in August as Covid-19 resurged due to the Delta variant. Specifically, the Beige Book survey said, "The deceleration in economic activity was largely attributable to a pullback in dining out, travel, and tourism in most districts, reflecting safety concerns due to the rise of the Delta variant."
The Beige Book survey also noted that labor markets are tight and "Inflation was reported to be steady at an elevated pace." The Fed also cited supply chain bottlenecks for continued inflation pressure. Overall, the Beige Book survey was dovish, so it will be interesting to see if the Fed will kick its tapering decision down the road due to slowing economic growth.
The other big news on Thursday was that the European Central Bank (ECB) announced that it would scale back its quantitative easing via its bond buying program due to a resurgence of inflation in the eurozone. Essentially, the ECB will begin "tapering," so I now expect that the Fed may announce the same thing in its September 22 FOMC statement. This will effectively put the ECB and Fed in "synch."
Interestingly, the ECB left its key intrabank interest rate at -0.5%, even though inflation in the eurozone is running at 3%, well above its 2% target rate. The truth of the matter is that, due to massive budget deficits for many eurozone countries, raising interest rates may no longer be an option for the ECB.
Treasury Secretary Janet Yellen told Congressional leaders last Wednesday that the deficit ceiling needs to be raised; otherwise, the U.S. could default on its debt in October. With another proposed $3.5 trillion spending program and related tax increases stalled in the Senate, a watered-down spending program may be tied to the debt ceiling. However, since 10 Republican Senators are needed to increase the debt ceiling, I suspect that it will be lifted without being tied to any specific bill.
Seen & Notable
Sub-Saharan Africa spent $490 billion using mobile money in 2020, described as payment services operated via a mobile device without the need to connect to an existing bank account. North Africa, Europa and Central Asia had a combined mobile money transaction value of roughly $15 billion in 2020. Source: Statista
Updated on