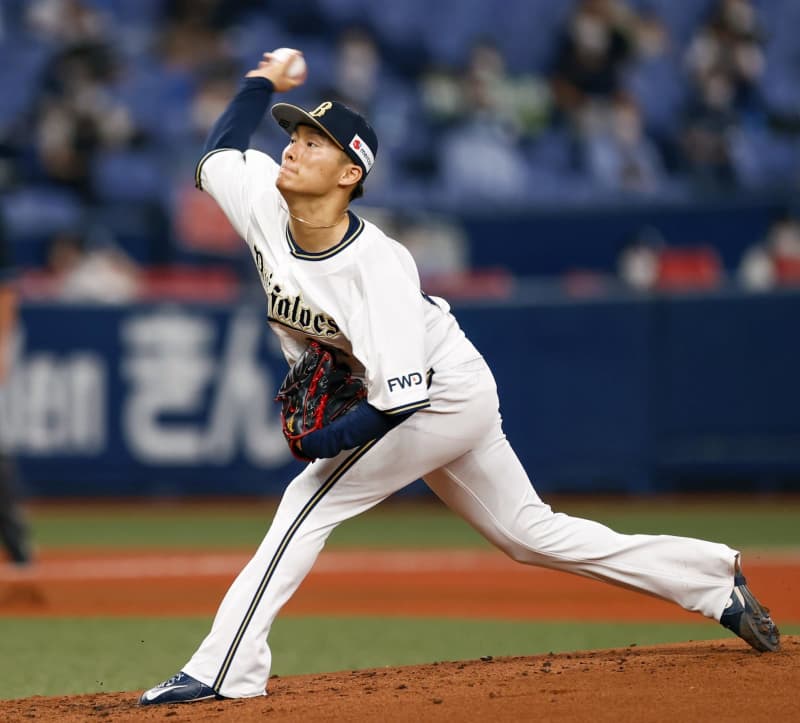 Yoshinobu Yamamoto struck out 11 over eight innings and won his 11th-straight decision as the Pacific League's second-place Orix Buffaloes beat the Seibu Lions 4-0 on Saturday.
The win pushed the Buffaloes to within 2-1/2 games of the league-leading Lotte Marines. Orix is chasing its first PL pennant since 1996, while Lotte is aiming to finish first in the regular season for the first time since 1974.
Yamamoto (14-5), who won a Tokyo Olympics gold medal this summer, allowed five hits while walking one in a 119-pitch effort. Steven Moya's two-run fourth-inning double broke the ice.
"I haven't been doing as good as I wanted this season, but I've taken every opportunity I've got to help the team and even more when he (Yamamoto) is pitching because he's a beast," Moya said.
Rookie Kotaro Kurebayashi, filling in for injured top run producer Masataka Yoshida in the No. 3 spot, made it 4-0 in the sixth with his sixth home run, off Seibu right-hander Tatsuya Imai (7-6).
"He's not our real No. 3 hitter," said manager Satoshi Nakajima. "We're missing some people and we've had some injuries, but we have to do the best with the people we've got."
At Sapporo Dome, Drew VerHagen (4-7) allowed one hit and one walk and struck out 11 over six innings in the Nippon Ham Fighters' 1-0 win over Lotte.
At Koshien Stadium, Haruto Takahashi (1-1) allowed two hits and struck out 10 over seven innings to win a duel with fellow lefty and 2020 Sawamura Award winner Yudai Ono (6-9) as the Central League-leading Hanshin Tigers held off the Chunichi Dragons 1-0.
Closer Robert Suarez survived a two-on no-out ninth-inning jam to earn his 32nd save.
At Mazda Stadium, pinch-hitter Yamato Maeda sparked a three-run rally as the DeNA BayStars broke an eighth-inning tie and beat the Hiroshima Carp 4-2.