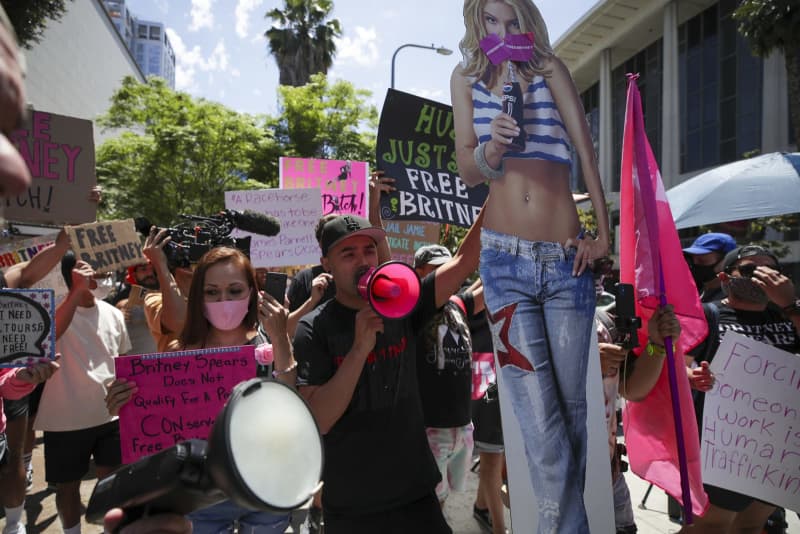 Britney Spears expects her 13-year conservatorship to end this fall, but she wants her father removed from the controversial arrangement immediately, her lawyer said in a court filing Wednesday.
Attorney Mathew Rosengart urged a California judge to replace Jamie Spears as the singer's conservator by Sept. 29 and give the job to someone who can do it on a "temporary, short-term" basis, according to the latest motion.
The request comes two weeks after Jamie Spears formally asked the court to end the conservatorship following a high-profile legal battle that saw the pop star publicly accuse her dad of controlling her entire life. She recently claimed he was trying to extort $2 million in payments to his lawyers, himself and others as a condition for his exit.
"We are pleased by Mr. Spears's recent forced concessions, and my client looks forward to the prompt termination of the conservatorship, and to her freedom," Rosengart said in an emailed statement. "We have exposed Mr. Spears's efforts to obtain a large quid pro quo payout, while also making clear that Britney Spears will no longer be bullied."
———