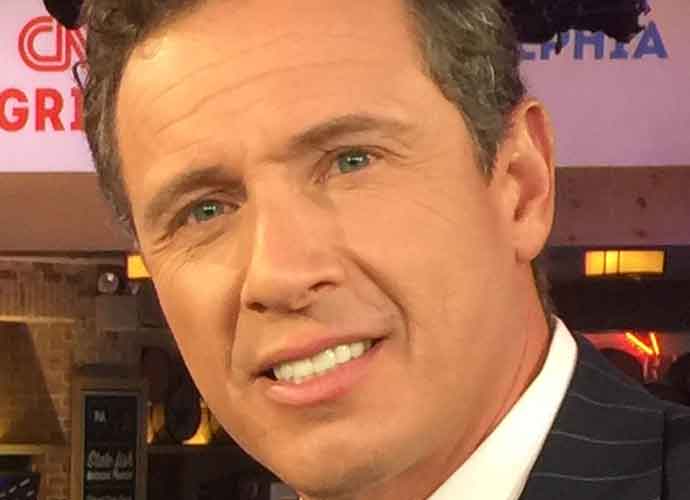 Chris Cuomo, the CNN anchor and the younger brother of former Gov. Andrew Cuomo (D-New York), was accused of sexual harassment Friday by his former female boss at ABC News.
Shelley Ross, a former executive producer at ABC, released an essay Friday, saying that  Cuomo "sexually harassed me at a going-away party for an ABC colleague" in 2005.
"When Mr. Cuomo entered the Upper West Side bar, he walked toward me and greeted me with a strong bear hug while lowering one hand to firmly grab and squeeze the cheek of my buttock," Ross said. "I can do this now that you're no longer my boss," Chris Cuomo allegedly told Ross.
Ross has also revealed that the younger Cuomo sent her an apology email an hour after he harassed his former boss.
The former producer has also said she has no intention to get him fired but rather wishes him to "journalistically repent."
"I'm not asking for Mr. Cuomo to become the next casualty in this continuing terrible story," Ross said. "I hope he stays at CNN forever if he chooses. I would, however, like to see him journalistically repent: agree on air to study the impact of sexism, harassment and gender bias in the workplace, including his own, and then report on it."
Ross also suggested that the CNN anchor should "host a series of live town hall meetings, with documentary footage, produced by women with expert consultants" and "call it "The Continuing Education of Chris Cuomo."
Following her op-ed, Chris Cuomo released a statement, confirming that her accusation is true.
"As Shelley acknowledges, our interaction was not sexual in nature. It happened 16 years ago in a public setting when she was a top executive at ABC," he said in a statement to the Times. "I apologized to her then, and I meant it."
Cuomo's older brother and the former governor of New York, Andrew Cuomo, resigned from the office last month due to series of his sexual allegations.
Lindsey Boylan, a former aide to Andrew Cuomo, who was also the victim of his sexual misbehavior, praised Ross for telling her story.
"Thank you Shelley Ross. Your focus on accountability is exactly right," Boylan tweeted Friday. ⁦"[Chris Cuomo] ⁩will you hold yourself accountable?"