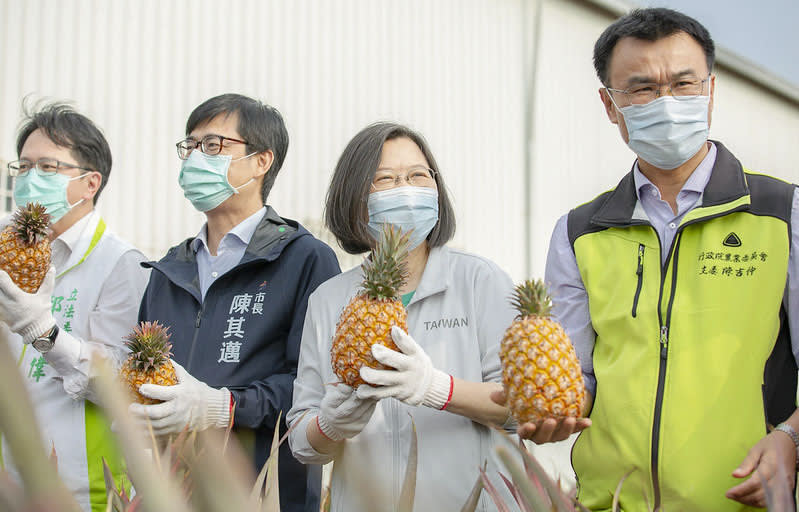 Taiwan will lodge a formal complaint with the World Trade Organization against China's suspension of imports of the self-ruled island's fruits due to pest concerns, a senior official said on Thursday.
Regarding the mainland's ban of the two kinds of apples in an apparent attempt to squeeze Taiwan's economy, deputy agriculture minister Chen Junne-jih told reporters that the island will take the matter to the sanitary and phytosanitary committee of the WTO in October if China refuses to negotiate.
Chen said Taiwan has been asking China to provide scientific evidence of the discovery of pests, adding the government still hopes to solve the issue through negotiations.
The move came after China said it was suspending imports of custard apples and wax apples from Taiwan from Sept. 20, claiming that mealybugs have been found in shipments of those fruits on multiple occasions this year, without providing further details.
Before the ban on the two fruits, imports of Taiwan's pineapples have been suspended since March. The mainland was the biggest consumer of them prior to the ban.
A spokesman of China's Taiwan Affairs Office under the State Council said on Wednesday the island's ruling Democratic Progressive Party authorities should solve the problem of the pests at its source, asking them to "stop engaging in political manipulation."
Due to the import suspension by Beijing, the export of Taiwan pineapples to other countries other than China has grown by 560 percent between January and August compared to the same period last year, according to the Council of Agriculture.