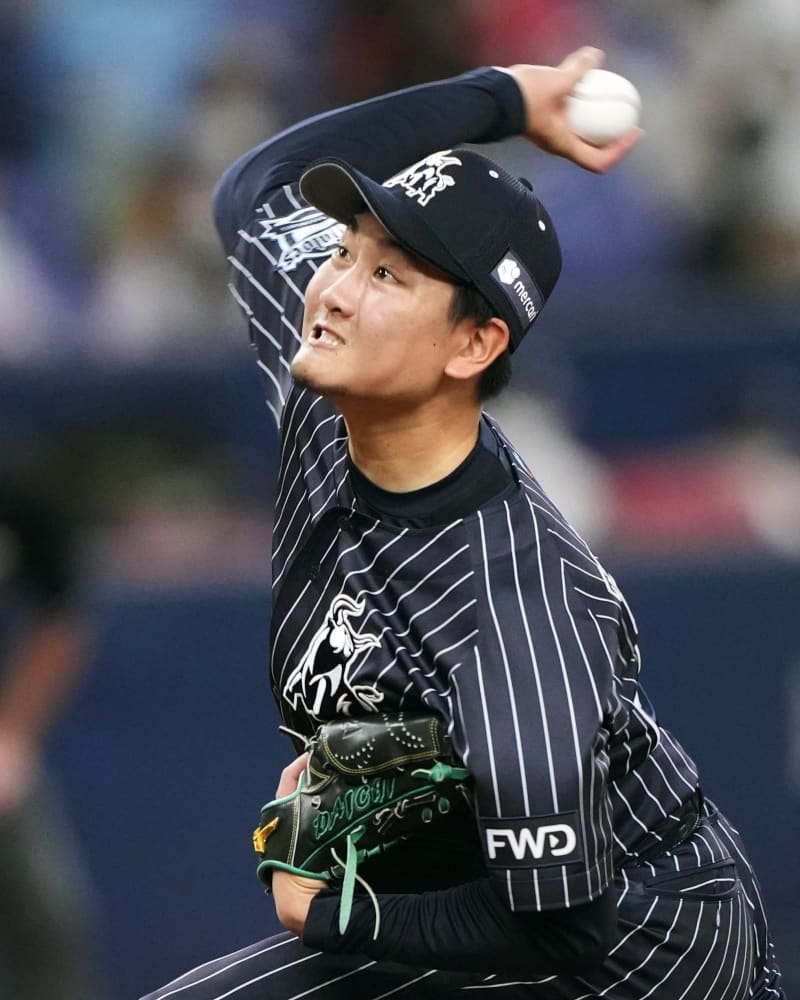 Unheralded journeyman Daichi Takeyasu outdueled SoftBank ace Kodai Senga over six innings to lead the Pacific League-leading Orix Buffaloes to a 3-0 victory against the fourth-place Hawks on Sunday to complete a three-game series sweep.
The Buffaloes' seventh straight winning decision kept them 1-1/2 wins ahead of the second-place Lotte Marines as they pursue their franchise's first pennant since 1996.
Takeyasu (3-0) allowed one hit and one walk while striking out four, although he needed a special play from his defense to keep the Hawks from tying it 1-1 in the fourth inning at Kyocera Dome.
Orix opened the scoring in the second inning on a home run from Yutaro Sugimoto, his league-leading 29th, off Senga (7-3).
The Hawks threatened to tie it in the fourth with a runner on third but were denied by third baseman Yuma Mune. Slugger Alfredo Despaigne smoked a two-out liner headed for the left-field corner, but a diving catch by Mune robbed him of an RBI double.
"I was able to shut them down only because Mune made that amazing play with a runner in scoring position and because Torai (catcher Torai Fushimi) called such a great game," Takeyasu said.
Mune singled to open the Buffaloes' fourth, when Ryo Adachi singled in Orix's second run with two outs. Two no-out singles to open the fifth inning set up Orix's third run.
After two perfect innings from Orix's bullpen, closer Yoshihisa Hirano dodged a two-hit, one-walk bullet in the ninth to record his 25th save.
Despite the win, the news was not all good for the Buffaloes. Their biggest run producer, Tokyo Olympic team member Masataka Yoshida, was deactivated Sunday after suffering a fracture in his right arm near the wrist from a pitched ball on Saturday.
At Rakuten Seimei Park Miyagi, Kazuya Ojima (10-3) allowed three hits without a walk in his second shutout of the season as Lotte beat the third-place Rakuten Eagles 2-0 to keep pace with Orix.
At Sapporo Dome, regular left fielder Haruki Nishikawa came off the bench to deliver a game-winning pinch-hit RBI single in the ninth to push the Nippon Ham Fighters to a 3-2 come-from-behind win over the Seibu Lions.
At Mazda Stadium, Domingo Santana's two-out, two-run single broke an eighth-inning tie and lifted the Central League-leading Yakult Swallows to a 4-1 win over the Hiroshima Carp.
At Koshien Stadium, Jefry Marte homered and Joe Gunkel (9-3) worked 6-1/3 innings to earn the win as the second-place Hanshin Tigers beat the Chunichi Dragons 1-0 to avoid losing ground to Yakult.
At Tokyo Dome, the third-place Yomiuri Giants came from behind in the ninth inning, but left the bases loaded as their game against the DeNA BayStars ended in a 3-3 tie.