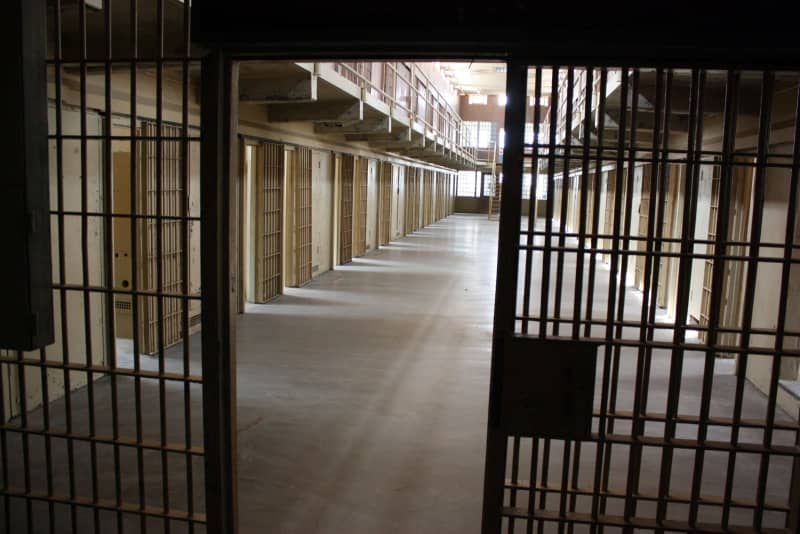 JEFFERSON CITY, Mo. — Missouri Gov. Mike Parson won't stop the execution Tuesday of Ernest Lee Johnson, saying he believes the evidence showed the intellectually disabled man was fully aware of his crime.
"The state is prepared to deliver justice and carry out the lawful sentence Mr. Johnson received in accordance with the Missouri Supreme Court's order," the Republican governor said.
The announcement came amid pleas for Parson to spare the life of Johnson, 61, from Pope Francis, a former Missouri governor, members of Congress and faith-based groups, who want the governor to halt the execution, which is scheduled for 6 p.m. Tuesday at the state's death chamber in Bonne Terre.
Parson had not previously said whether he was considering the requests.
But Monday's statement showed the former county sheriff siding with a jury and the courts in rejecting the idea that Johnson is not competent to be executed.
Pope Francis last week asked Parson to commute Johnson's sentence. In a letter to Parson, the Pope did not deny that "grave crimes such as his deserve grave punishment" but called on Parson to consider "the simple fact of Mr. Johnson's humanity and the sacredness of all human life."
If Johnson is executed, it will be the first in Missouri since May 2020 and the 50th overall since 2000. The execution would be the second in the U.S. this year following one in Texas.
Also weighing in last week were U.S. Reps. Cori Bush and Emanuel Cleaver, Democrats who represent St. Louis and Kansas City, respectively.
Bush and Cleaver, who are members of the Congressional Black Caucus, urged the governor to acknowledge "the moral depravity of executions" and said Johnson's execution perpetuates the same type of trauma against Black people as "slavery and lynching did before it."
"The fact of the matter is that these death sentences are not about justice. They are about who has institutional power and who doesn't," they wrote.
Former Gov. Bob Holden, a Democrat who oversaw 20 executions during his tenure, sent a letter to Parson asking him to exercise his power to grant clemency.
The calls came after a vigil at the Missouri Capitol last week, where faith-based activists said Johnson has faced developmental delays since birth, when he was born with fetal alcohol syndrome. Johnson also had an operation while in prison to excise a tumor that removed as much as 20% of his brain tissue, further reducing his intellectual capacity.
Reports note that Johnson has scored between 67 and 77 in IQ tests and "meets all statutory and clinical definitions" of intellectual disability.
The Eighth Amendment to the U.S. Constitution prohibits executing intellectually disabled people.
The Missouri Supreme Court has not moved to stop the execution.
Johnson was convicted of murder when he bludgeoned, stabbed and shot three employees at a Casey's near his home in Columbia. The dead were Mary Bratcher, 46; Mable Scruggs, 57; and Fred Jones, 58.
———