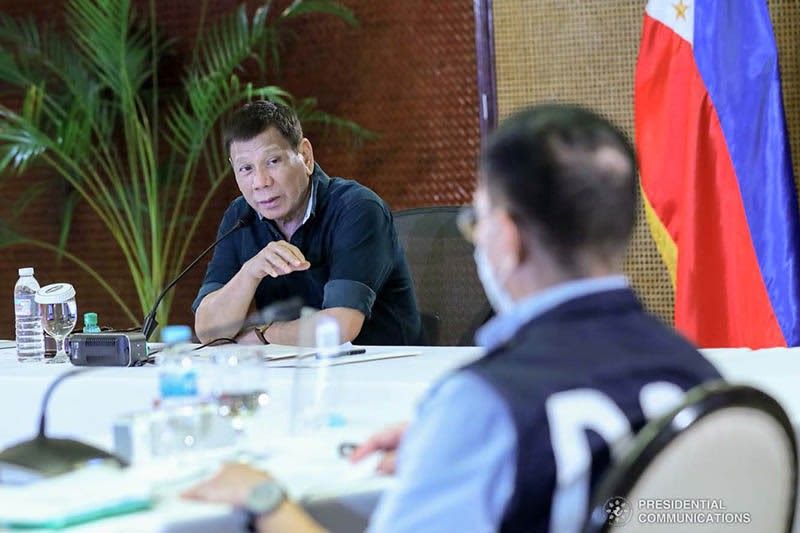 – Philstar.com
October 6, 2021 | 10:19am
MANILA, Philippines — The Integrated Bar of the Philippines called on President Rodrigo Duterte to reconsider his directive to bar officials of the executive branch from attending the Senate blue ribbon committee inquiry into pandemic spending.
The national organization of lawyers urged Duterte to reconsider his order, which was formalized through a memorandum issued by Executive Secretary Salvador Medialdea.
"It is only by granting our Congress free access to information that we can empower them to formulate policies that fully reflect the will of our people," the IBP said.
The IBP in a statement called on Duterte to heed the words of the Supreme Court in the case of Senate vs Ermita, which held:
Ultimately, the power of Congress to compel the appearance of executive officials under Section 21 and the lack of it under Section 22 find their basis in the principle of separation of powers. While the executive branch is a co-equal branch of legislature, it cannot frustrate the power of Congress to legislate by refusing to comply with its demands for information.
Officials from the Departments of Health and Budget Management were notably absent in the resumption of Senate blue ribbon hearing on Tuesday. The chief implementer of the country's pandemic response, Carlito Galvez Jr., also skipped the hearing.
The IBP called for sobriety and calm among the executive and legislative branches of government and urged them to work on combatting corruption and abuse.
"A transparent government is one of the hallmarks of a truly republican state. The only way to succeed is for all branches of government to work together in combating corruption and abuse," the IBP added.
The lawyers' group continued: "We thus urge the president to reconsider his decision to bar his Cabinet from attending the Senate investigation on the alleged irregularities in the Department of Health spending related to the COVID-19 pandemic program."
The Philippine Bar Association, the oldest organization of lawyers, earlier called on Duterte to recall his order to executive branch officials and his directive to police and military to ignore warrants from the Senate.
The PBA said that Duterte's order "upsets our system of checks and balances and transgresses the doctrine of separation of powers among the three branches of government under our Constitution."