Designing Women star Delta Burke is celebrating the one-year anniversary of her last public sighting by going out in public again.
The last time the masses saw the 65-year-old actress was October 2020, but she emerged over the weekend for a daytime stroll around her Los Angeles, California, neighborhood.
On Saturday, Burke – who portrayed Suzanne Sugarbaker in the popular CBS sitcom from 1986 to 1991 – was seen wearing an oversized black T-shirt featuring an animated version of Sugarbaker with her famous catchphrase, "Excuse me!"
Burke paired the cheeky top with baggy black pants and flat shoes and tied her shoulder-length dark hair in a half-up style. She had a walking cane in her right hand and what appeared to be a CD inside a plastic carrying case in her left.
Additionally, Burke seemed to have minimal makeup on her rather puffy-looking face.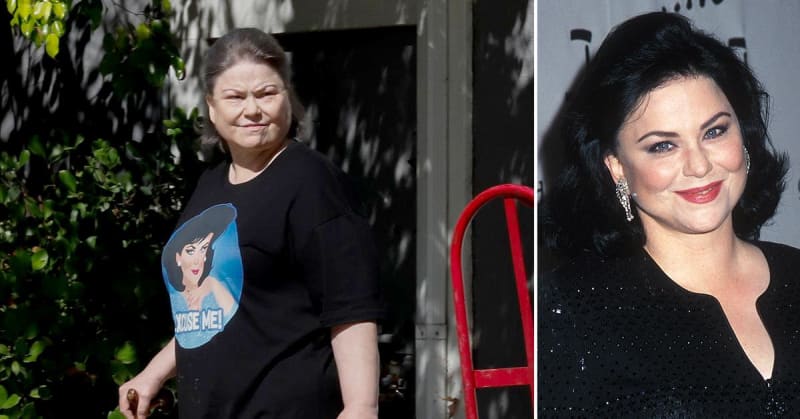 The rarely seen star skyrocketed to fame almost as quickly as she retreated from the spotlight. For two decades, she has chosen to live her life privately amid personal and professional obstacles.
"Delta does get out by herself occasionally," an insider previously told OK! following last year's sighting. "She's moving more slowly these days, but she still smiles at people who recognize her on the street."
"Delta disappeared from Hollywood because the industry and the people in it were becoming detrimental to her health," added the source. "Now she's older, wiser and in a good place. She finally feels ready to break her silence."
According to the insider, Burke will soon come clean about everything from her weight struggles to her addiction issues and the subsequent depression that landed her in a psychiatric hospital.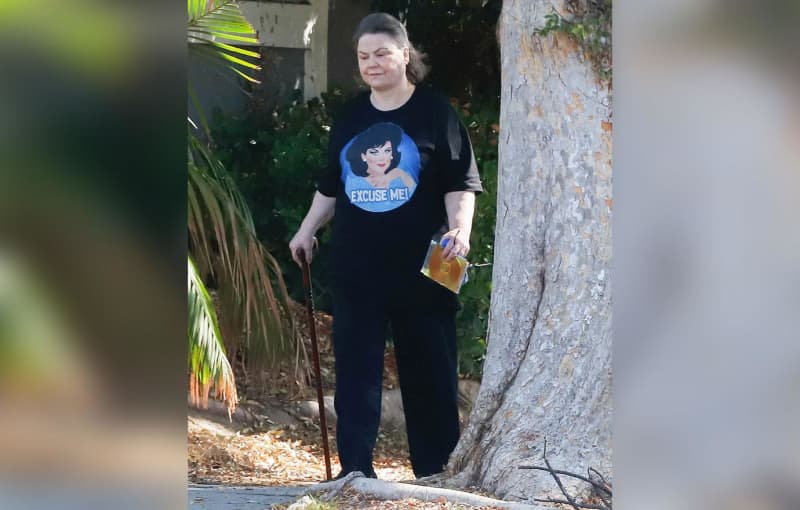 As an actress, Burke struggled to maintain the perfect figure. Desperate, she turned to crystal meth.
"She lost weight because she wasn't hungry," the source told OK!, "but meth is very addicting and dangerous."
After she finally got clean, Burke "ballooned to more than 200 pounds, and that didn't sit well with producers on the show. They bullied her over it."
Her co-stars – including Dixie Carter, Annie Potts, and Jean Smart – were reportedly "jealous of all the attention she got, especially Dixie. It was a very competitive set, and when Delta gained weight, she was fat-shamed mercilessly."
In 1990, Burke went public with her claims that she was allegedly being psychologically abused by the show's executive producers. They denied the allegations, and she was fired soon after.
"Of course, Delta was upset, but she was also relieved not to be on set anymore," said the insider. "She couldn't continue living like that."
That experience triggered a devastating depression.
"Her weight went up and down so much it was hard to keep track," the source said. "She'd lose 65 pounds and then gain it back and stay in bed all day eating junk food."
She was eventually diagnosed with type 2 diabetes, and her coping mechanisms were less than ideal.
"She would buy stuff on impulse," said the insider. "Furniture, knickknacks and tacky art she'd found at the secondhand store."
At some point, Burke learned she had fertility issues, as she and her husband "tried to have a baby, but she couldn't get pregnant. She felt incredibly guilty, and that contributed to her depression. Delta's said it was the lowest point of her life. Thankfully her loved ones got to her in time."
The actress was admitted to a psychiatric facility and has since found peace and healing in a life away from prying eyes and criticism.
These days, "she's a little heavier but she's finally learned to accept herself. ... Delta's the most content she's ever been, and that's another reason why she wants to share her story."