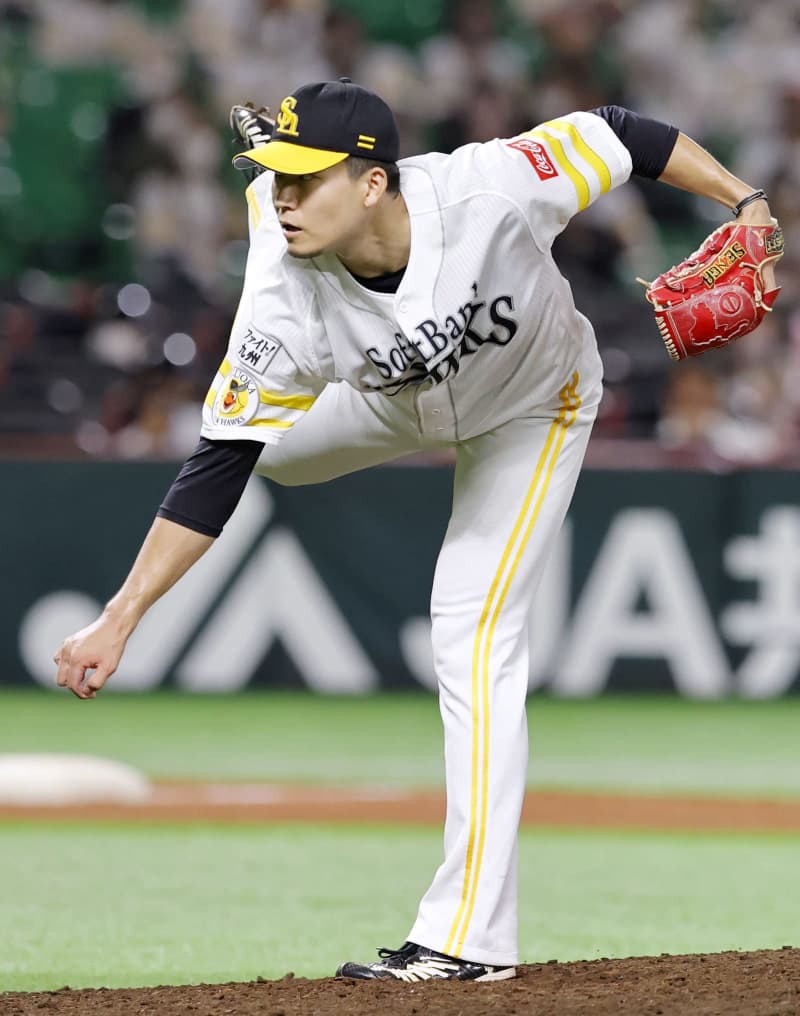 Kodai Senga tossed seven-plus innings of one-hit ball Tuesday as the SoftBank Hawks hammered the Lotte Marines 6-0 and knocked them off the top of the Pacific League standings.
Senga (9-3) flirted with a no-hitter until Yudai Fujioka opened the eighth inning with an infield single at PayPay Dome. The right-hander was hooked after issuing his fourth walk of the night against his next batter in a 106-pitch effort.
After five perfect innings by Senga, the Hawks finally rewarded their starter in the four-run sixth. With two on and two outs, Yuki Yanagita's RBI infield single drove in the first run before Alfredo Despaigne pulled a three-run shot off lefty Kazuya Ojima (10-4).
"It was a chance, and I wanted to bring runners home by any means," said Despaigne. "It was a changeup, and I connected perfectly."
Despaigne also had an RBI single in the eighth when the Hawks added another run through a bases-loaded wild pitch by Marines reliever Fumiya Ono as the home team kept their hopes alive for a playoff spot.
At Kyocera Dome Osaka, the Orix Buffaloes rose above the Marines to lead the PL after beating the Rakuten Eagles 6-3, Yuma Mune's two-run triple in the four-run fifth proving decisive.
At MetLife Dome, Yuki Nomura and Chusei Mannami went deep as the Nippon Ham Fighters beat the Seibu Lions 6-2. Former big leaguer Daisuke Matsuzaka pitched for the last time in his career for the Lions.
At Koshien Stadium, the Hanshin Tigers moved within 1-1/2 games of the Central League-leading Yakult Swallows with an 11-0 rout over their direct rivals. Kairi Shimada went 4-for-5 with three RBIs, and Koyo Aoyagi (13-5) tossed seven shutout innings.
At Yokohama Stadium, Zelous Wheeler tied the game in the eighth with a sacrifice fly for his second RBI of the night as the Yomiuri Giants played out a 4-4 tie with the DeNA BayStars.