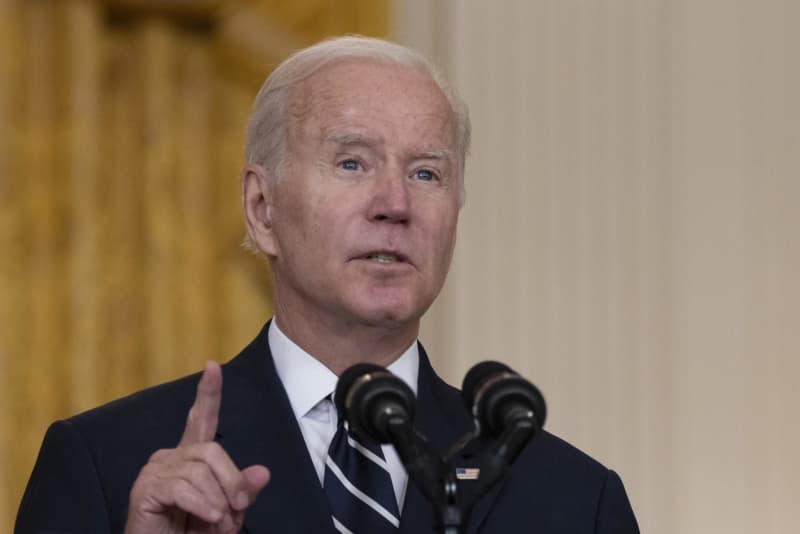 The administration of U.S. President Joe Biden on Thursday unveiled a drastically scaled-down $1.75 trillion policy framework aimed at enhancing education, expanding health care and investing in clean energy.
The move came just ahead of Biden's departure to Europe, where he hopes to make the case during U.N. climate summit talks in Britain that the United States is taking the lead in the world's efforts to fight global warming.
"It's a framework that will create millions of jobs, grow the economy, invest in our nation and our people," Biden said at the White House, adding it will also turn the climate crisis into an "opportunity" and put the United States in a position to successfully compete economically with China and other major countries in the world.
Biden is confident the Build Back Better Act can pass the narrowly divided Congress, the White House said in a statement, after months of political wrangling over what was initially planned as a $3.5 trillion package.
The Biden administration boasted the reduced-scope framework will mark the "largest effort to combat the climate crisis in American history," with $555 billion earmarked for tax credits and other measures to promote clean energy and shift to electric vehicles.
The package would also cut many families' child care costs in half, deliver two years of free preschool for every 3- and 4-year-old in the United States and expand access to high-quality home care for the elderly, according to the White House.
Steps to provide affordable housing and high-quality education beyond high school have also been included, with the White House emphasizing that enhancing such education is "increasingly important for economic growth and competitiveness in the 21st century."
The massive spending bill will be financed through a new surtax on the income of multi-millionaires and billionaires, and a 15 percent minimum tax on corporate profits large companies with over $1 billion in annual profits report to shareholders.
Biden's proposal to raise U.S. corporate tax rate to 28 percent from 21 percent was not mentioned.
Biden hopes to sign the Build Back Better Act into law, along with a $1 trillion bipartisan infrastructure bill, both of which are essential for the president to advance his economic agenda.