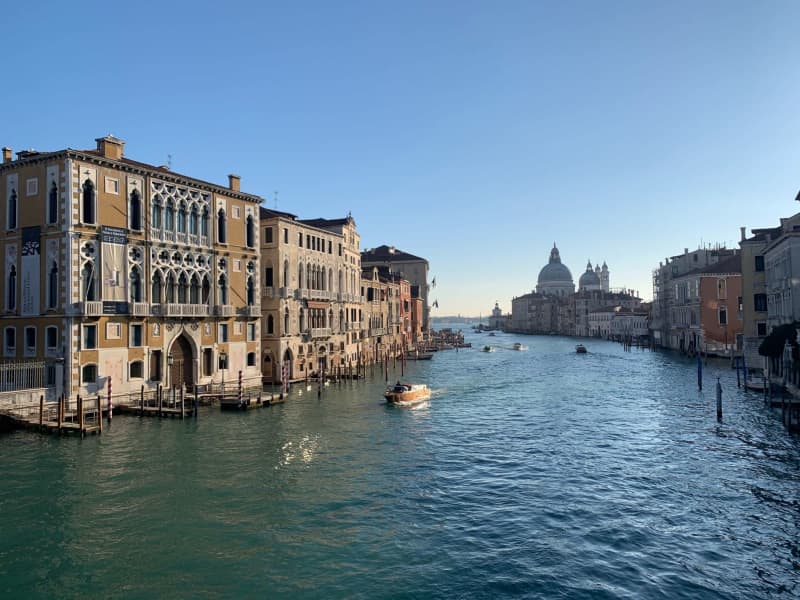 Storms and strong winds have prompted Italian authorities to activate the city's so-called Mose flood defence system, according to a tweet from Mayor Luigi Brugnaro.
The community's situation report, issued on Tuesday, said that the authorities expect flooding from Friday and that the water level could rise by up to 1.35 metres by Wednesday evening.
Meteorologists expected further storms on Wednesday and Thursday.
The Mose flood protection system - which derives its name from the Italian for Moses - is intended to protect Venice from storm surges. It consists of 78 barriers that the city can raise at three entrances and has been in operation since 2020.
The billion-dollar project is controversial: corruption, bureaucratic red tape, as well as political and economic self-interest delayed its construction for a long time.
Experts say it is possible that the system will have to be active year-round from 2075 if climate change - and thus rising sea levels - does not slow down decisively.