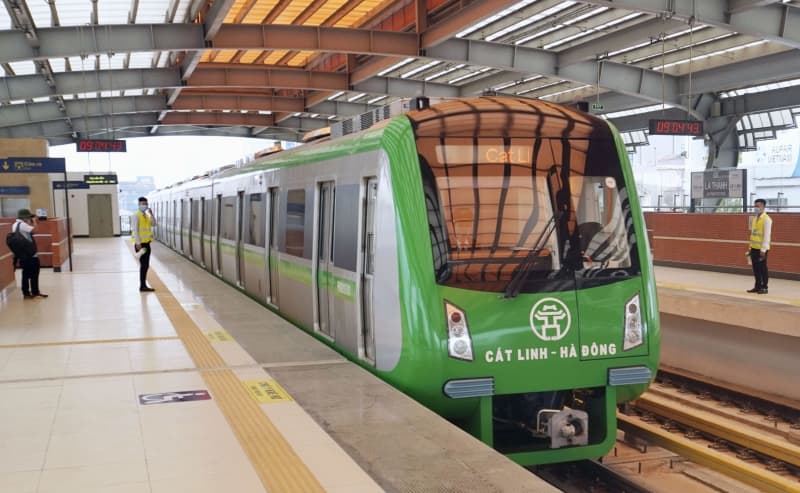 Vietnam's first urban railway opened in the center of Hanoi on Saturday, aimed at alleviating traffic congestion in the capital city.
Construction of the 13-kilometer Cat Linh-Ha Dong metro line began in 2011 with Chinese aid, but the start of operations was significantly delayed, with construction costs doubling to about 18 trillion dong (nearly $800 million).
The lowest ticket fare is 8,000 dong (35 cents), but riding the elevated railway with 12 stations is free for the first 15 days.
"I was waiting for this day. The train car is clean and modern. It's convenient and will make our lives easier," said a 71-year-old Hanoi woman who boarded the train.
However, a local reporter said, "I was still a student at the beginning of construction. I'm not sure why it was so delayed."
At the start of construction in 2011, the completion target was 2015. The causes of the delay are said to include non-payment of funds to subcontractors, non-submission of safety certification documents, and the impact of the novel coronavirus pandemic.
Meanwhile, in the southern business hub of Ho Chi Minh City, the country's largest city, a mass transit railway line being developed with Japanese support is likewise experiencing significant delays.
When its construction began in 2012, completion was scheduled for 2018, but now that is not expected until next year or later.