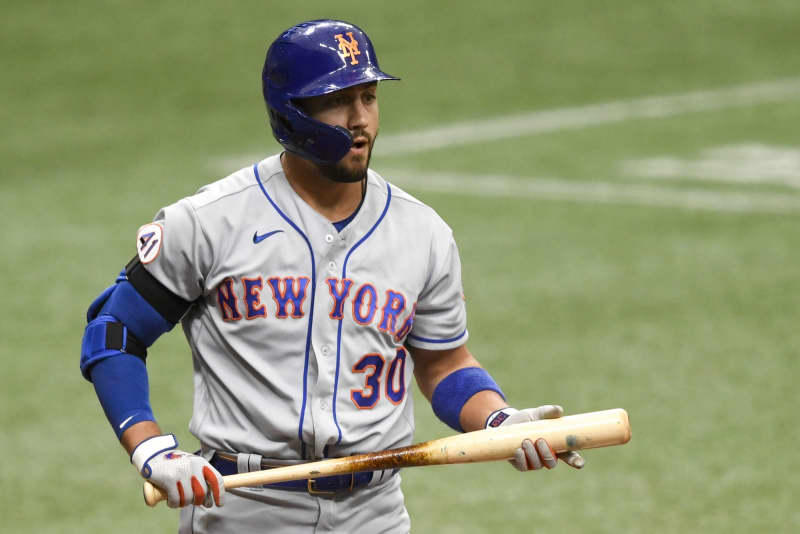 NEW YORK — Offers are on the table for a pair of fan-favorite Mets free agents.
The Mets extended qualifying offers, set at one-year, $18.4 million, to Michael Conforto and Noah Syndergaard, the team announced Saturday night. They were the only two players on the team eligible for the qualifying offers. Conforto and Syndergaard have 10 days to accept or decline the offers.
If they accept, they will each return to the Mets next year on a $18.4 million deal and enter free agency again after the 2022 season. If they decline and sign with other teams, the Mets will receive draft pick compensation.
Industry sources have long believed Conforto and his agent, Scott Boras, want to sign the outfielder to a multi-year deal. Conforto is expected to decline the Mets' qualifying offer, potentially ending an up and down seven-year run with the organization that drafted him in 2014.
Conforto struggled offensively this past season and dealt with a hamstring injury that kept him off the field for nearly two months. He slashed .232/.344/.384 with 14 home runs, 55 RBIs and a 101 OPS+ across 125 games.
Syndergaard indicated in September, after his return to the big league mound following a two-year hiatus due to Tommy John surgery, that he would accept a qualifying offer from the Mets. The right-hander said he would be "extremely grateful" and "fairly confident" that a deal would be finalized with the Mets.
Staying in Queens next season would give Syndergaard the opportunity to re-up his value before hitting free agency in 2022. He made just two starts in September, pitching one inning each, with mixed results and a handicapped arsenal. The Mets next year could certainly use a healthy and dominant Syndergaard in their rotation, a shaky unit with Marcus Stroman potentially walking away in free agency and the questionable future arm health of Jacob deGrom and Carlos Carrasco.