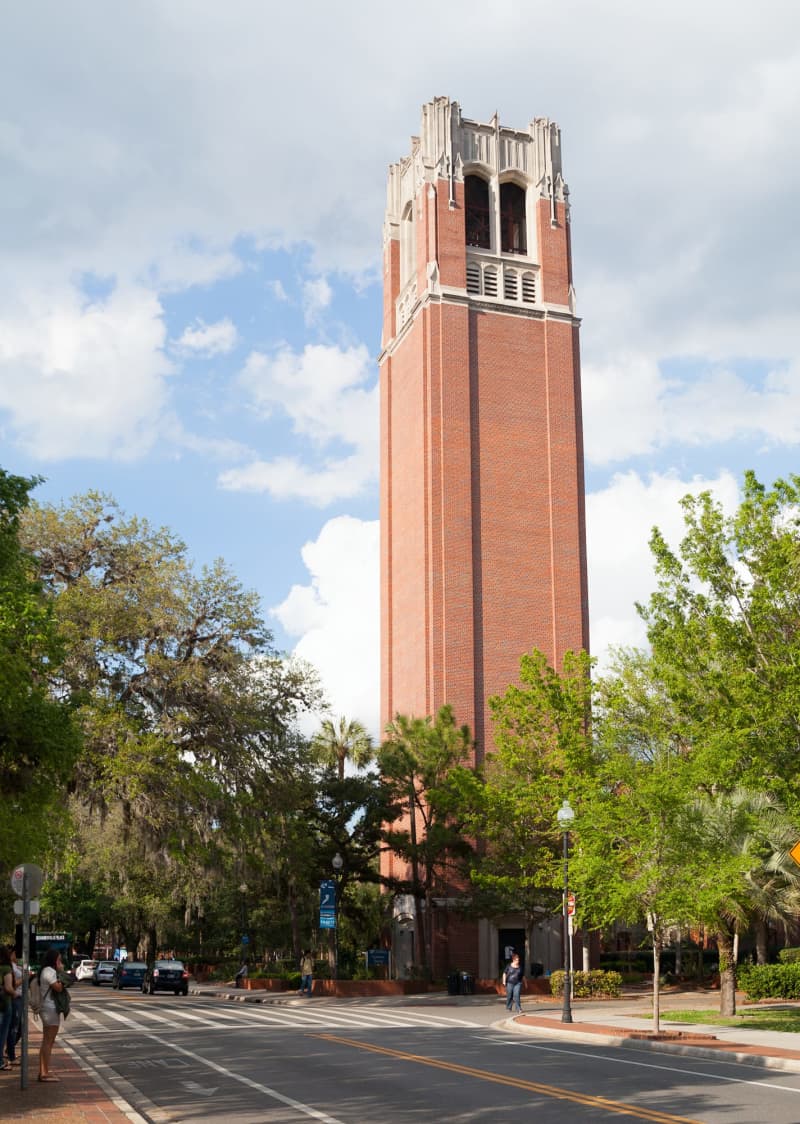 MIAMI — The three University of Florida professors who sued the university after it initially barred them from testifying in a lawsuit against the state in a voting rights issue sent a scathing letter to UF President Kent Fuchs on Friday, accusing him of creating a task force as a public relations ploy and putting people on the committee who had developed the very conflict-of-interest policies being reviewed.
"We write to express our grave concern about the formation, composition, and scope of the purported 'task force' that you appointed in an attempt to respond to the threat to the University's accreditation caused by the administration's recent intrusions into academic freedom," reads the missive, signed by the three political science professors, Daniel Smith, Sharon Austin and Michael McDonald.
The professors described what's happening as "a crisis of academic sovereignty."
They said they had hoped to "reach an amicable resolution without going to court," but not anymore. "It is unfortunate that this matter will have to be adjudicated in a court of law and not between peers," they wrote.
Fuchs and UF Provost Joe Glover declined to comment Friday on the letter, said UF spokesman Steve Orlando.
"President Fuchs and Provost Glover aren't doing any interviews on this topic," he wrote in an email.
UF first told the professors they couldn't participate as paid expert witnesses in lawsuit challenging the state over Senate Bill 90, a new Florida law that restricts voting access, despite having done so in other previous lawsuits against the state. The university argued their testimony could pose a "conflict of interest to the executive branch of the State of Florida and create a conflict for the University of Florida."
After the body that accredits the school, the Southern Association of Colleges and Schools' Commission on Colleges, said it would launch an investigation as to whether "undue political influence" violated UF's accrediting standards, UF reversed its decision, saying the professors could testify as paid witnesses as long as it was on their own time and they did not use UF resources.
The three faculty members filed a federal lawsuit last Friday against Fuchs, Glover and the university's Board of Trustees, alleging their First Amendment rights were being threatened. They asked the court to strike down UF's conflict-of-interest policy, which was amended July 1, 2020, and requires faculty members to file a request every time they wish to participate in outside activities.
In response to the backlash, Fuchs announced Nov. 1 that UF would form a task force to "review the university's conflict of interest policy and examine it for consistency and fidelity."
Smith, Austin and McDonald said in their letter on Friday that creating a task force "appears to have originated not with the faculty itself, but with the administration's government relations and public relations team."
On Nov. 5, Fuchs appointed seven members — including UF experts in journalism, law, business and medicine — to the task force, which met for the first time Tuesday.
The group, which gathered virtually again Friday morning, decided to meet seven times to meet their Nov. 29 deadline to submit initial recommendations to Fuchs.
In an interview with The Miami Herald on Friday, Austin said the administration should listen to faculty's concerns about academic freedom, and she doesn't think they can achieve that through a task force.
"The task force is not the answer," she said. "This is a matter of guaranteeing that academic freedom will be respected at our campus and that First Amendment rights will be protected at our campus. How they do it is up to them to decide, but the first thing they need to do is to strike down this unconstitutional policy."
In their letter, the UF professors took issue with two task force members, contending that Laura Rosenbury, the dean of the UF Levin College of Law, and Terra DuBois, UF's chief compliance, ethic, and privacy officer, have both "been engaged in the development and unconstitutional execution of the existing conflict of interest policies."
"Neither can fairly or objectively judge the permissibility or constitutionality of their own actions," they wrote.
They also pointed out Fuchs didn't select any of the College of Liberal Arts and Sciences faculty members.
Dubois declined to comment in an email, because she's "not giving interviews on this topic." Rosenbury didn't respond to requests for comment.
Additionally, the professors said Fuchs should not be involved because he discouraged the UF Faculty Senate on Sept. 21 from challenging the "state government's 'final decision' on a policy." Fuchs told professors any public action, such as a vote of no confidence, "would fracture the relationship between the University and state government."
"It is both ironic and telling that a 'task force' purportedly formed to address the issue of conflicts of interest is itself rife with them," the professors wrote in the letter.
During the first task force meeting, Clay Calvert, a UF law and journalism professor and a task force member, asked the group to broaden its scope and address conflict-of-interest that could arise from "commentary to the media, signing onto amicus briefs, friend of the courts, any time in which a professor acting as a private citizen, speaking out in a matter of public concern, is involved."
The task force decided to target the questions about expert witness testimony first.
At the second task force meeting Friday morning, Calvert said the expert witness testimony dilemma could be examined from two legal perspectives: the speech rights of government employees (UF is a public university, so UF faculty members are government employees), or freedom of speech rights granted by the First Amendment.
Calvert and Rosenbury recommended the task force look at the government employee speech doctrine.
"Academic freedom is much more relevant to what happens pursuant to a professor's job duties, and here we're talking about outside activities," Rosenbury said. "Because we're focused on outside activities, the public employee speech cases ... would be the appropriate analysis."
The task force will meet again Monday morning. The members said they would discuss what the process should be in requesting permission to serve as an expert witness.
Austin told the Herald the government employee viewpoint shows "just how out-of-touch the task force is" and how "the task force fundamentally misunderstands the problem."
"It's important to understand that professors aren't just ordinary governmental employees," she said. "A university is supposed to be a place where all viewpoints are encouraged. It's our job to share knowledge with the public and the university is stifling that."
Whether they share that knowledge inside a classroom as a lecturer or outside the classroom, perhaps in a courtroom as an expert witness, she said, is irrelevant.
"As a citizen of this country, I have a right and, as a professor, especially, I have right to academic freedom in every context," she added. "And to deny me of that right with this policy is unconstitutional."