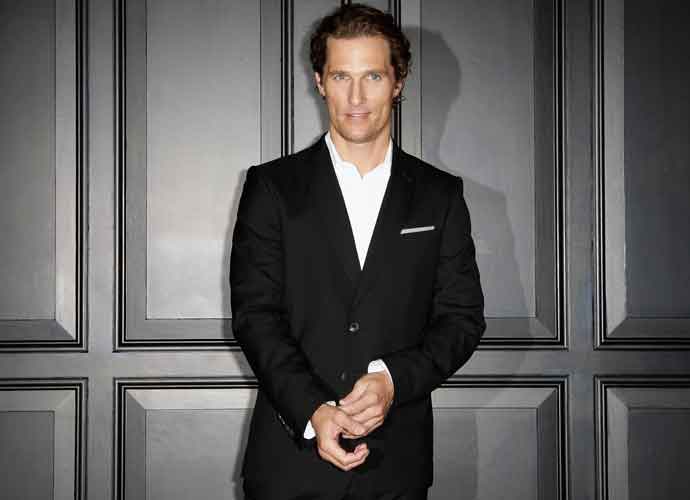 Actor and activist Matthew McConaughey on Thursday clarified his position on COVID-19 vaccines after he sparked controversy earlier this week during the virtual New York Times DealBook summit.
McConaughey, who has generated speculation that he may mount a run for Texas governor next year, faced backlash for stating that he would not support vaccine mandates for young children until there is scientific proof that they are safe.
McConaughey, along with his wife, mother and eldest son Levi have all been inoculated against the coronavirus. His two youngest have not.
"We go slow on vaccinations, even before COVID," McConaughey said at the summit, adding that scientists are trying "to do the right thing." He explained that while he does not believe in any "scam or conspiracy theory" surrounding vaccines, however, "right now, I'm not vaccinating mine, I'll tell you that."
That last line prompted a fierce response from Surgeon General Vivek Murthy.
"Many kids have died. Sadly, hundreds of children — thousands — have been hospitalized, and as a dad of a child who has been hospitalized several years ago for another illness, I would never wish upon any parent they have a child that ends up in the hospital," Murthy told CNN. "And the vaccines have shown in these trials for children 5 through 11 they are more at 90 percent effective in protecting our kids from symptomatic infection, and they are remarkably safe as well."
On Thursday, McConaughey reassured the public that he is not an anti-vaxxer.
"I want to clarify something that has been making the rounds in the press about my answer in an NYT interview I did the other day. When asked my opinion on the subject of children and vaccination mandates I stated, 'I couldn't mandate it for kids just yet.' What was not clear is that I was referring specifically to the 5-11-year-old mandate," he wrote in an Instagram post. "What is NOT true, and insinuated with the clickbait headlines since is that I am against vaccinating kids at all. This is false. In fact, our eldest 13-year-old son Levi is fully vaccinated for COVID-19. I appreciate the ear and clarity, just keep livin'."