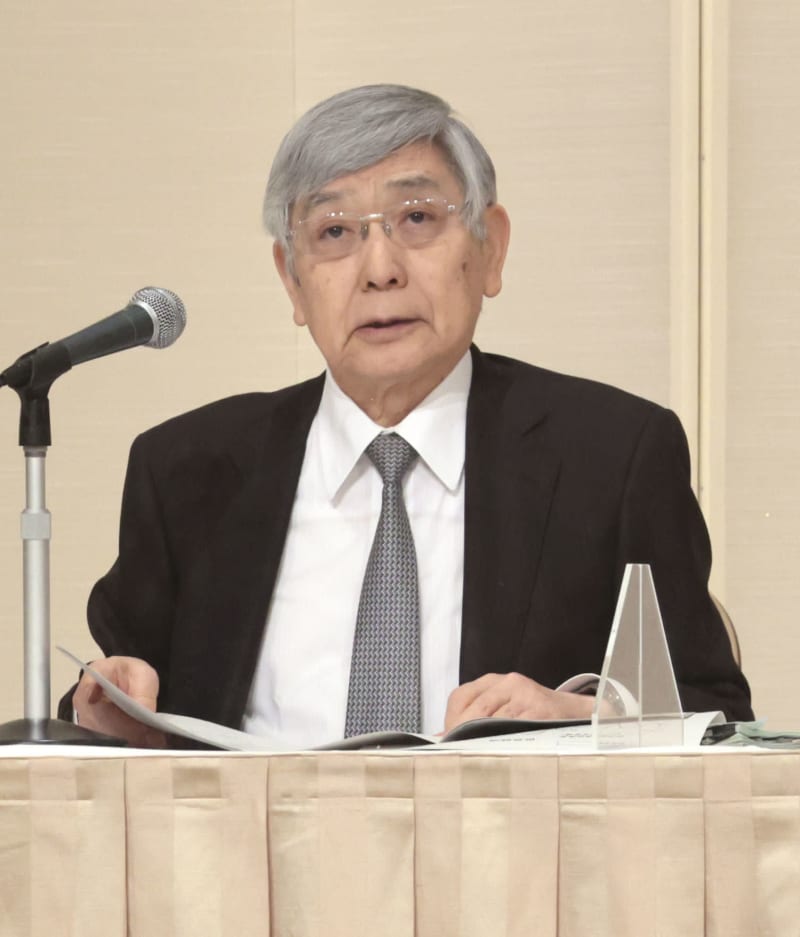 The Bank of Japan will closely monitor the impact of a recent slowdown in the Chinese economy as well as the risks of coronavirus pandemic-induced constraints on supply if prolonged globally, Governor Haruhiko Kuroda said Monday.
As the world's second largest economy "has shown a deceleration in its growth pace recently," partly due to power shortages and debt problems in the real estate sector, Kuroda said the central bank will keep tabs on how the deceleration "will affect global financial markets and Japan's economy."
China has been suffering from a severe electricity shortfall under President Xi Jinping's leadership, which has stepped up measures to tackle climate change. Xi has promised China's carbon dioxide emissions will peak before 2030. Concerns also remain over the possible bankruptcy of real estate giant Evergrande Group.
Kuroda also noted the lingering disruptions in supply chains such as a shortage of parts and labor as well as bottlenecks in logistics as overseas risks, which have already dragged down Japan's production and exports.
"If supply-side constraints are prolonged globally more than expected, this will bring about a deceleration in overseas economies and cost increases and thereby negatively affect Japan's exports and corporate profits," Kuroda said in a meeting with business leaders in Nagoya, central Japan.
The central bank policymakers in October acknowledged that inflationary pressure will increase gradually toward fiscal 2023 due to higher energy prices.
According to Kuroda, the consumer price index will likely rise to about 1 percent as demand is expected to exceed supply around the middle of next year.
Since the inflation rate is not expected to reach its target of 2 percent, he said the bank will continue with its ultraeasy monetary policy, adding that it "will not hesitate to take additional easing measures if necessary," depending on the COVID-19 situation in Japan.
As for the domestic economy, Kuroda said demand has been solid as a result of the recent significant decline in new infection cases, and "the mechanism for economic recovery has been maintained."
"The improving trend in the overall economy, including the household sector, is expected to become quite evident in the first half of 2022, when the impact of COVID-19 and supply-side constraints is projected to wane," he said.