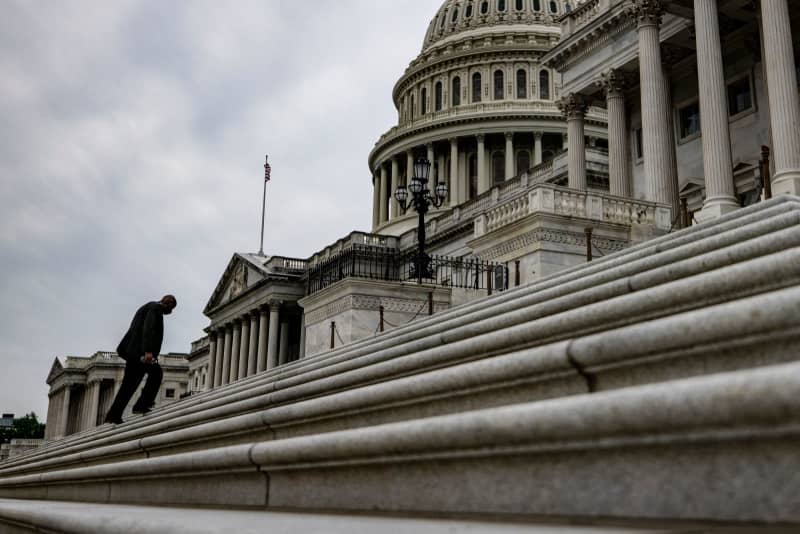 Missouri state Sen. Dave Schatz filed paperwork on Monday to run for U.S. Senate, entering an already-packed Republican primary to fill the seat of retiring Sen. Roy Blunt.
The Sullivan Republican is president pro tem of the state Senate, where he has served since 2015. Prior to that, he was in the Missouri House of Representatives.
Schatz, 57, who did not immediately return a phone call seeking comment, has been considering a U.S. Senate run for months but made no official announcement Monday. He is barred by term limits from running again for state Senate next year.
In entering the race, Schatz would be vying for attention in a field that includes a former Governor, the current Attorney General and two members of Congress.
The other candidates in the field have been able to spend much of the year traveling the state and raising money. U.S. Rep. Vicki Hartzler had $1.6 million to spend on the race at the end of September and Attorney General Eric Schmitt — who has led in early polls alongside former Gov. Eric Greitens — has around $1.2 million.
As Senate president, Schatz clashed frequently this year with the chamber's "conservative caucus."
He pushed for the passage of Missouri's first gas tax hike in more than two decades, which angered hard-right lawmakers and drew condemnation from the Republican committee in Franklin County, his home county. He is also a primary proponent of tightening restrictions on unregulated slot machines that some law enforcement consider illegal gambling devices, an issue that has divided Republican lawmakers.
That could present a challenge for Schatz in a race where candidates have tacked far to the right. Several have been playing up their connections to former President Donald Trump, including U.S. Rep. Billy Long, who has paid $121,254 to former Trump adviser Kellyanne Conway for advice on his own campaign.
Greitens, who has said he won't support U.S. Sen. Mitch McConnell as Republican leader, made several trips to Arizona in support of a partisan audit of the Presidential election results in the state's largest county. Schmitt has filed a series of lawsuits in opposition to COVID-19 public safety measures and last month Hartzler hired the same consulting firm used by U.S. Sen. Josh Hawley.
Schatz is vice president of Schatz Underground, a Villa Ridge construction and cable-laying company. The business was twice approved — in 2020 and this year — for $1.2 million in Paycheck Protection Program loans.
_______