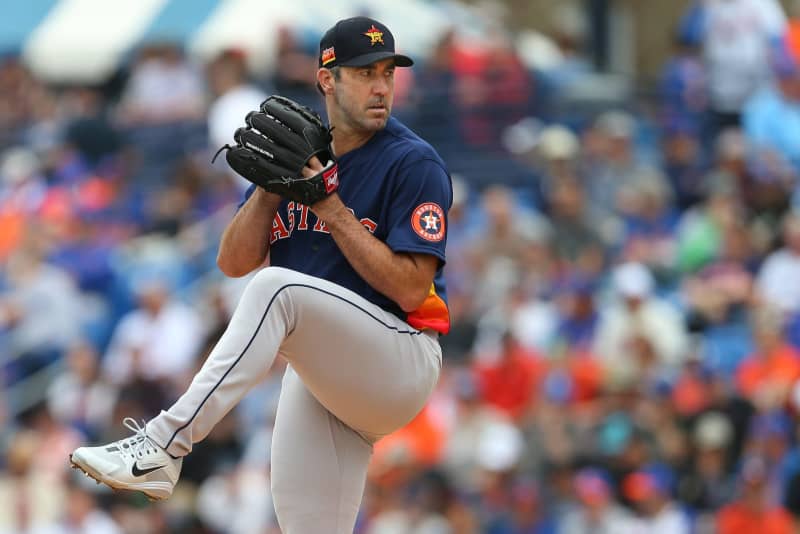 NEW YORK — Justin Verlander isn't coming to the Big Apple. He's staying in H-town.
The two-time Cy-Young winning pitcher has agreed to a deal to re-sign with the Astros, according to his brother, Fox Sports MLB analyst, Ben Verlander. The deal is reported to be for one year, worth $25 million, with a player option for a second year.
So ends the sweepstakes for the right-hander, who held a pitching showcase in Jupiter, Fla., earlier this month.
The Yankees were among the 14 teams with scouts present at that showcase and were thought to have a good chance at nabbing him. Verlander, of course, held the showcase at the facility of Eric Cressey, the Yankees' director of players' health and performance. He'd also been working out with Cressey prior to the event.
The eight-time All-Star would have fit the Yankees MO: veteran pitcher (Verlander will turn 39 before the 2022 season begins) with multiple Cy Youngs, works out with Cressey (see: Corey Kluber) and a former Gerrit Cole teammate (see: Jameson Taillon). It was a simple enough formula, but not the one that landed another former ace.
Verlander made his MLB debut in 2005 with the Tigers after coming up through their system. He spent over 11 seasons with them in which he won Rookie of the Year (2006). He was in Cy Young and MVP conversations for eight of those years (including '06), eventually winning his first of each in 2011.
Verlander was traded in the middle of the 2017 season to the Astros, who he helped to a controversial World Series championship — and his first championship ring — after they were discovered to have used illegal sign stealing at home games that year.
His resurgence continued in 2018, when he pitched his eighth (nine total) career shutout and 24th (26 total) complete game while racking up 290 strikeouts and finishing second in Cy Young voting. He followed that up with arguably the best season of his old career in 2019: 21-6 with a 2.58 ERA and 0.803 WHIP over 223 innings and 300 strikeouts. It won him his second Cy Young, finishing ahead of fellow former Houston teammate, Cole.
The 2020 pandemic-shortened season wasn't kind to Verlander, like many other pitchers. He pitched exactly one game on July 24 that season and was injured. He was put on the injured list with a right forearm strain three days later and has been trying to return since.