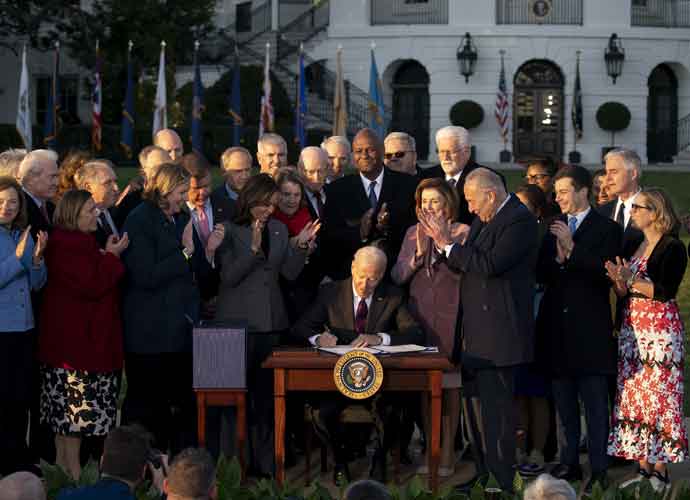 The White House announced that President Joe Biden has nominated Mitch Landrieu, a former Louisiana Democratic lieutenant governor and New Orleans mayor, to lead the implementation of the $1 trillion Infrastructure Investment and Jobs Act that was passed by Congress last week and will be signed into law by Biden on Monday.
"In this role, Landrieu will oversee the most significant and comprehensive investments in American infrastructure in generations — work that independent experts verify will create millions of high-paying, union jobs while boosting our economic competitiveness in the world, strengthening our supply chains, and acting against inflation for the long term," the White House said in a press release.
During his tenure as lieutenant governor (2004-2010), Landrieu oversaw the recovery from Hurricane Katrina in 2005 as well as the cleanup of the devastating BP Deepwater Horizons oil spill in the Gulf of Mexico in 2010.
As mayor of New Orleans (2010-2018), Landrieu quickly garnered national attention as a rising star in the Democratic Party.
"Under Landrieu's leadership, New Orleans is widely recognized as one of the nation's great comeback stories. In 2015, Landrieu was named 'Public Official of the Year' by Governing, and in 2016 was voted 'America's top turnaround mayor' in a Politico survey of mayors. He also served as President of the U.S. Conference of Mayors," the statement read.
"I am thankful to the President and honored to be tasked with coordinating the largest infrastructure investment in generations," Landrieu said in a statement after the White House announcement. "Our work will require strong partnerships across the government and with state and local leaders, business and labor to create good-paying jobs and rebuild America for the middle class. We will also ensure these major investments achieve the President's goals of combating climate change and advancing equity."
Biden said on Friday that "we owe it to the American people to make sure the money … (is) used for purposes it was intended."