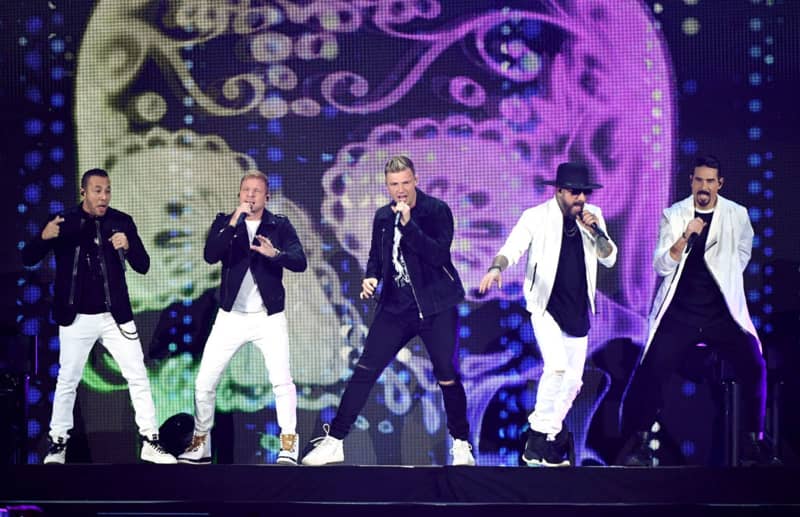 Backstreet's back all right!
The Backstreet Boys have joined the rarefied ranks for pop music acts who've surpassed 1 billion views on YouTube.
The video for the boy band's 1999 classic "I Want It That Way" hit the top mark on the video sharing platform, becoming their first video to reach the milestone.
Famously featuring the Backstreet Boys singing on the tarmac in front of a private plane, the Wayne Isham-directed visual has averaged over 400,000 daily views in 2021.
According to YouTube, the music video wasn't uploaded to the service until 2009.
One of only a few from the 1990s to surpass 1 billion views on YouTube, the video joins Guns N' Roses "November Rain," Nirvana's "Smells Like Teen Spirit," 4 Non Blondes' "What's Up," The Cranberries' "Zombie" and Whitney Houston's "I Will Always Love You."
Written by Swedish songwriters Andreas Carlsson and Max Martin, the song was nominated for Grammy Awards in the best pop vocal performance by a duo or group and record of the year categories. "I Want It That Way" currently ranks No. 240 on Rolling Stone's "500 Greatest Songs of All Time."
Comprised of Nick Carter, Howie Dorough, Brian Littrell, AJ McLean and Kevin Richardson, the Backstreet Boys became iconic, patterned after predecessors such as New Kids on the Block and their original inspiration, New Edition.
———