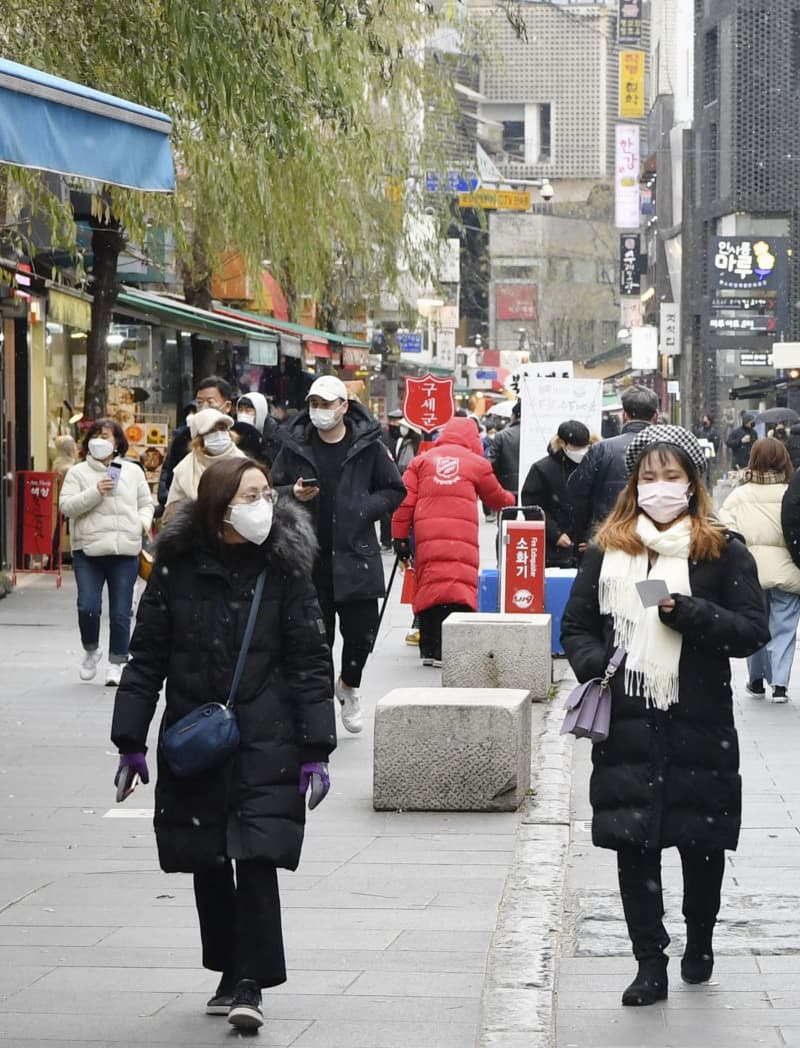 South Korea strengthened restrictions on dining and private gatherings on Saturday in response to a surge in coronavirus cases, with the government urging the public to get booster vaccine shots so they can be better protected against highly contagious variants.
The country reported 7,314 new cases for the previous day, recording an excess of 7,000 new infections for the fourth straight day. The number of seriously ill patients topped 1,000 for the first time during the pandemic. A total of 166 people are known to have been infected with the Omicron variant.
Under the latest measures, restaurants must close at 9 p.m. and private gatherings are limited to no more than four people.
The government of President Moon Jae In is facing strong headwinds ahead of the March presidential election, with eased restrictions from November under its "living with COVID-19" policy blamed for sparking the latest virus surge.
Moon was forced to issue an apology to the public earlier this week as the government moved to reimpose the restrictions.
Lee Jae Myung, the ruling Democratic Party's presidential nominee, meanwhile, has shown willingness to embrace precautions, suspending part of his election campaign amid the rapid increase. On Saturday, he made public footage of himself receiving an additional vaccine shot at a hospital.
Lee is also calling for financial support for business owners who are seeing their businesses suffer as a result of the restrictions. The Moon government said Friday it is providing businesses that have seen sales drop with 1 million won ($840) in assistance.