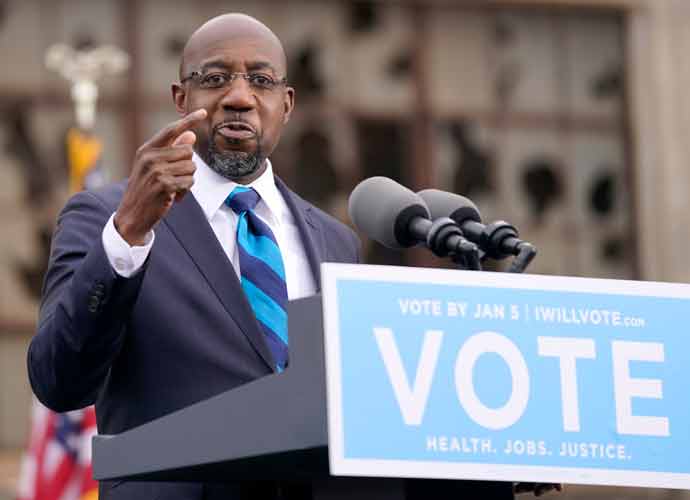 United States Sen. Raphael Warnock (D-Georgia) has implored his Democratic colleagues to amend the filibuster rules to fast-track voting rights legislation as Republicans in 49 states have proposed or enacted laws that disenfranchise voters and threaten to severely erode American democracy.
In a powerhouse speech on the Senate floor, Warnock said that "the judgment of history" places the responsibility on Democrats to protect voting rights. He premised his argument on the recent changes that were made to the filibuster in order to secure an increase in the debt ceiling.
"I have to tell you that the most important thing that we can do this Congress is to get voting rights done. Voting rights are a preservative of all other rights. They lay the ground for all of the other debates. And so to my Democratic colleagues, I say: while it is deeply unfortunate, it is more than apparent that it has been left to us to handle alone the task of safeguarding our democracy. Sadly, many of our Republican friends have already cast their vote with voter suppression. And so the judgment of history is upon us," the freshman Georgia lawmaker said. "Future generations will ask, when the democracy was in a 911 state of emergency, what did you do to put the fire out? Did we rise to the moment or did we hide behind procedural rules? I believe that we Democrats can figure out how to get this done, even if that requires a change in the rules, which we established just last week that we can do when the issue is important enough."
"Before we left Washington last week, we in this chamber made a change in the Senate's rules in order to push forward something that all of us think is important. We set the stage to raise the nation's debt ceiling, and yet as we cast that vote to begin addressing the debt ceiling, this same chamber is allowing the ceiling of our democracy to crash in around us," the Senator said.
"Be very clear: last week we changed the rules of the Senate to address another important issue, the economy," Warnock continued. "This is a step, a change in the Senate rules we haven't been willing to take to save our broken democracy, but one that a bipartisan majority of this chamber thought was necessary in order to keep our economy strong."
Warnock confessed that voting to protect the economy while the GOP chips away at democracy was "a point of moral dissonance for me. Because while I deeply believe that both our democracy and our economy are important, I believe that it is misplaced to change the Senate rules only for the benefit of the economy when the warning lights on our democracy are flashing at the same time. I happen to believe that our democracy is at least as important as the economy."