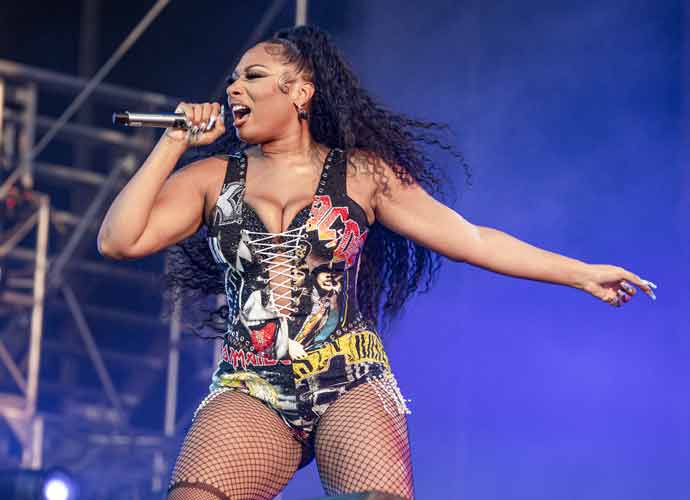 Megan Thee Stallion has been vocally critical of Tory Lanez on her social media and in her music after a July 2020 incident when Lanez reportedly shot her in the foot after an argument.
Lanez was eventually charged in October of last year for one count of felony assault and one count of carrying a loaded firearm. If convicted, he faces a maximum sentence of 22 years and 8 months in state prison.
Lanez appeared in court in Los Angeles yesterday for a preliminary hearing. His assault charges were upheld, and Los Angeles police detective Ryan Stogner testified that Lanez was intoxicated and allegedly shouted, "Dance, b-tch!" before he shot Megan.
The two have gone back-and-forth on various forums since the incident, with Lanez denying the allegations passionately on tracks for his 2020 album, Daystar.
Megan tearfully discussed the shooting on Instagram Live and later penned an Op-Ed for the New York Times in which she plainly stated, "I was recently the victim of an act of violence by a man. After a party, I was shot twice as I walked away from him. We were not in a relationship. Truthfully, I was shocked that I ended up in that place.
Megan also had criticism of the trial's coverage, however, when she tweeted Wednesday. She wrote that the news was "trying to paint it as a catfight between friends. Why do I have to relive this on the internet every day? And watch y'all gaslight me."
Lanez is scheduled to return to court on Jan 13, 2022.