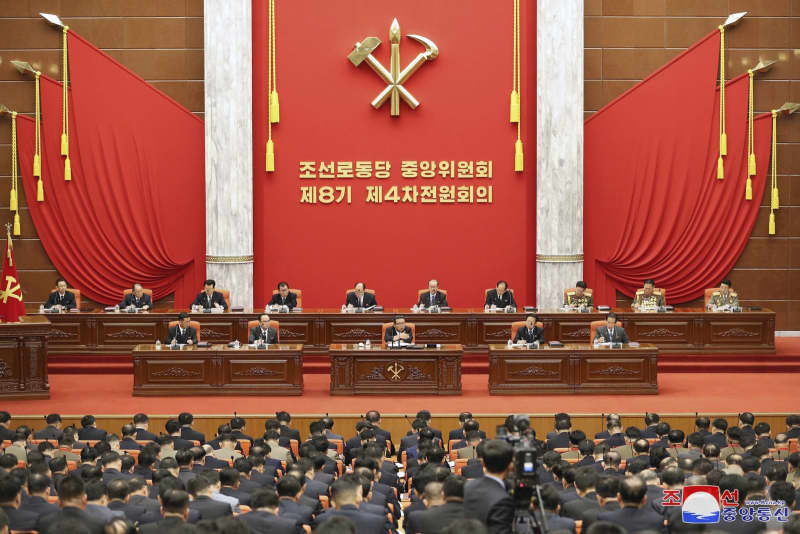 North Korea's ruling party convened a plenary meeting of the Central Committee on Monday to review its policies for 2021, state-run media reported Tuesday, as the nation's economy is believed to remain stagnant amid the COVID-19 pandemic.
North Korean leader Kim Jong Un presided over the gathering of the Workers' Party of Korea, the official Korean Central News Agency said, while it did not elaborate on when the meeting will be wrapped up.
Kim is expected to make a speech to ruling party members at the year-end gathering and may skip his annual New Year's address for the third straight year, North Korea watchers said.
The plenary meeting comes as Kim, who will mark 10 years in power on Thursday, was quoted by KCNA as saying at another party gathering that "positive changes" were achieved in overall state affairs including politics, the economy, culture and national defense.
North Korea, however, has acknowledged facing a severe food crisis due in part to natural disasters and sluggish trade activities with China, its closest and most influential ally in economic terms, in the aftermath of the emergence of the novel coronavirus.
On the diplomatic front, direct talks between North Korea and the United States have been at a standstill for more than two years, with the administration of President Joe Biden unlikely to readily make concessions over denuclearization and sanctions relief.
North Korea has expressed unwillingness to hold bilateral negotiations with the United States unless Washington withdraws what Pyongyang considers to be its hostile stance toward it. The two countries have no diplomatic relations.