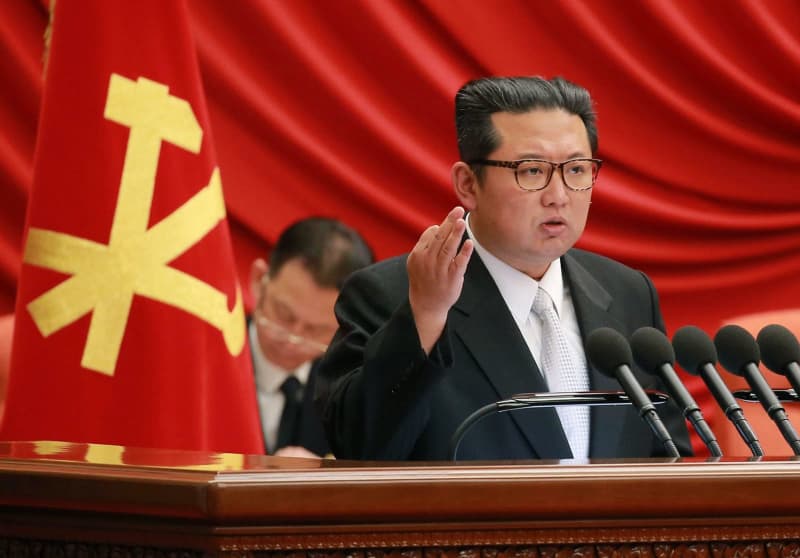 North Korean leader Kim Jong Un emphasized his country achieved a "prosperous victory" in 2021 in various fields such as the economy, state-run media reported Saturday, despite mounting uncertainties over the nation's economic and security status.
Meanwhile, the Rodong Sinmun, the mouthpiece of the ruling Workers' Party of Korea, did not elaborate on whether Kim mentioned nuclear weapons and intercontinental ballistic missiles during a key party gathering through Friday.
It also remains unknown whether Kim announced any policy shift toward the United States at the five-day plenary meeting of the Central Committee of the ruling party, which was convened to map out strategies for 2022.
The gathering took place with North Korea having acknowledged it faces a severe food crisis due in part to natural disasters and sluggish trade with China, its closest and most influential ally in economic terms, as a result of the coronavirus pandemic.
On the diplomatic front, direct talks between North Korea and the United States have been at a standstill for more than two years, with the administration of President Joe Biden unlikely to make concessions over denuclearization and sanctions relief.
North Korea has expressed unwillingness to hold bilateral negotiations with the United States unless Washington withdraws what Pyongyang considers to be its hostile stance toward it. The two nations have no diplomatic relations.