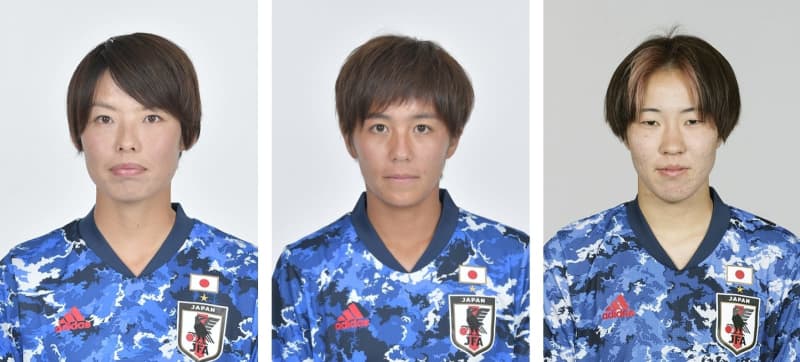 Bayern Munich defender Saki Kumagai and Arsenal forward Mana Iwabuchi were among the 23-member Japan squad named Friday for the women's Asian Cup, starting Jan. 20 in India.
Manager Futoshi Ikeda also called up Angel City attacker Jun Endo for the first time since taking charge of Nadeshiko Japan in October. The Asian Cup doubles as the continent's qualifier for the 2023 World Cup, to be jointly hosted by Australia and New Zealand.
West Ham midfielder Yui Hasegawa and versatile new Linkoping signing Saori Takarada were the other two players based overseas.
"We want to make sure we secure World Cup qualification, and convey our passion (to the fans) in trying to reach the top in Asia," Ikeda told an online press conference.
Twelve teams are split into three groups of four nations in the group stage at the spectator-less Asian Cup, with a knockout stage to follow from the quarterfinals.
Japan, ranked 13th in the FIFA ranking, will face 47th-ranked Myanmar, 32nd-ranked Vietnam and 18th-ranked South Korea in Group C.
The top five teams at the Asian Cup -- hosts Australia aside -- will book their spots for the 2023 World Cup where the participating countries will be expanded to 32 from the previous 24.