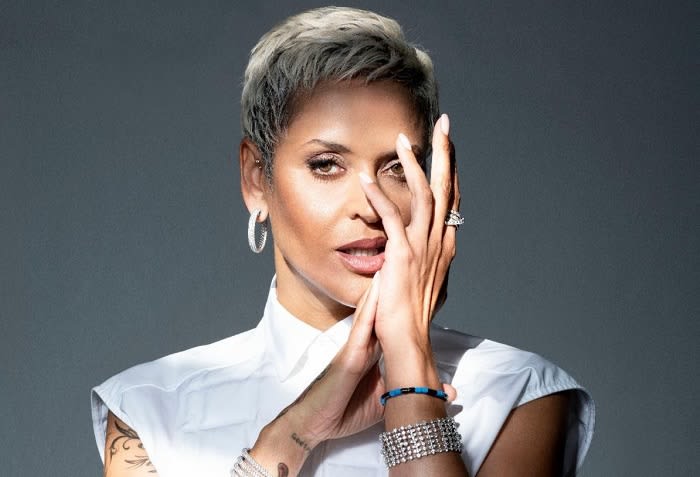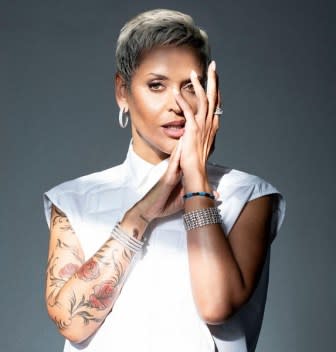 MARIZA
Here is a roundup of arts events taking place around the state, through Jan. 27.
MUSIC
• The Portuguese fado singer Mariza performs at Prudential Hall at NJPAC in Newark, Jan. 23 at 7 p.m. The show will celebrate the 20th anniversary of her debut album, Fado em Mim, and also feature songs from her most recent album, Mariza Sings Amália, on which she performs songs from the repertoire of the legendary fado singer (and one of her biggest influences), Amália Rodrigues. (For a chance to win two tickets, email by 11 a.m. Jan. 20, with the word "Mariza" in the subject line.)
Fado is a dark and melodramatic form of traditional Portuguese music, and Rodrigues was known as the Queen of Fado up until her death in 1999.
• With music director Xian Zhang conducting, the New Jersey Symphony will perform Wynton Marsalis' Fanfare (a world premiere, co-commissioned by the Symphony), Joan Tower's Fanfare for the Uncommon Woman No. 1, Antonin Dvořák's Serenade for Wind Instruments and Carnival Overture, and Aaron Copland's Lincoln Portrait (with Eric Owens narrating), Jan. 22 at 8 p.m. at Prudential Hall at NJPAC in Newark, and Jan. 23 at 3 p.m. at the State Theatre in New Brunswick.
• Singer Lisa Sherman will bring her "A Celebration of Taylor, Simon, King" show — paying tribute to the music of James Taylor, Carly Simon and Carole King — to the URSB Carteret Performing Arts and Events Center, Jan. 21 at 7:30 p.m. Singers Byron Smith and Mary McCrink will also be featured, along with a seven-piece band. Sherman co-created the show in conjunction with her husband, Oscar-winning songwriter Franke Previte, whose credits include the "Dirty Dancing" soundtrack hits "(I've Had) The Time of My Life" and "Hungry Eyes."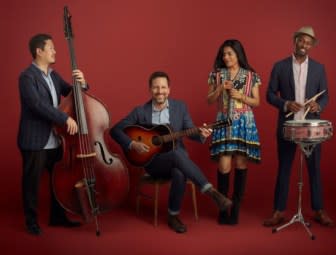 THE AMERICAN PATCHWORK QUARTET
• The American Patchwork Quartet (singer Falu Shah, guitarist-vocalist Clay Ross, drummer Clarence Penn and bassist Yasushi Nakamura) performs at the Grunin Center for the Arts at Ocean County College in Toms River, Jan. 19 at 2 p.m. (with a performance for schoolchildren at 11 a.m.); and at the Sitnik Theatre at the Lackland Performing Arts Center in Hackettstown, Jan. 22. at 8 p.m. (with a pre-show conversation at 3 p.m.).
According to its website, the group "draws on a repertoire of centuries-old American folk songs that highlight America's immigrant roots. They showcase America's dynamic present by combining the diverse talents of four U.S. citizens, each with a unique cultural background. … APQ performances strive to counter pervasive prejudices around the issues of race and immigration. In order to help strengthen our country's social fabric, APQ desires that audiences reflect on the notion that, as Americans, we must acknowledge our differences to discover our commonalities."
THEATER
• The New Jersey Repertory Company in Long Branch will present "The Promotion," a new comedy by Joe Giovannetti about two friends and co-workers who are up for the same promotion, from Jan. 27 to Feb. 20.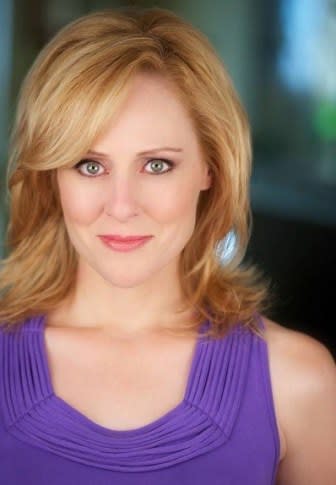 Donna English will co-star in "Clue" at the Paper Mill Playhouse.
• The Paper Mill Playhouse in Millburn will invite theater-goers to figure out whodunit with a production of the mystery "Clue," with the first show on Jan. 26, the official opening night on Jan. 30 and the last show on Feb. 20. Yes, this is a play based on the popular board game, and more specifically on the 1985 movie inspired by it. It premiered in Cleveland in 2020 and is different from the musical version of "Clue" that ran off-Broadway in the '90s and has been produced elsewhere since then. The cast will include Paper Mill veterans such as John Treacy Egan, Donna English and Michael Kostroff (as Col. Mustard, Mrs. White and Professor Plum, respectively).
• The Algonquin Arts Theatre in Manasquan will present "Biloxi Blues" — the semi-autobiographical Neil Simon comedy that won a Tony in the Best Play category in 1985 and later was made into a movie starring Matthew Broderick — from Jan. 22 to Jan. 30.
• "Rent," the groundbreaking musical that opened on Broadway in 1996, will be celebrated with a 25th Anniversary Farewell Tour that comes to the Count Basie Center for the Arts in Red Bank, Jan. 19-20, and the Mayo Performing Arts Center in Morristown, Jan. 21-23. The "Farewell" in the tour's title refers to the fact that this will be the last shows for this particular production (which began as a 20th anniversary tour, in 2016).
DANCE
• Postponed from December, "The Duke Ellington Nutcracker" will be presented by the Metuchen Dance Center at the Brook Arts Center in Bound Brook, Jan. 22 at 1 and 6 p.m. and Jan. 23 at 2 p.m. Tchaikovsky's music, arranged by jazz masters Duke Ellington and Billy Strayhorn, was released in album form as The Nutcracker Suite in 1960.
• The "Dancing with the Stars: Dare to Be Different" tour, inspired by the hit TV series, comes to the State Theatre in New Brunswick, Jan. 19 at 8 p.m.; and the Event Center at Borgata Hotel Casino and Spa in Atlantic City, Jan. 21 at 8 p.m. The show will feature professional dancers from the TV series, including Brandon Armstrong, Alan Bersten, Artem Chigvintsev, Sasha Farber, Koko Iwasaki, Daniella Karagach, Pasha Pashkov, Gleb Savchenko, Emma Slater, Britt Stewart and Sofia Ghavami. Also, Kaitlyn Bristowe, who won the 2020 DWTS season with partner Chigvintsev after appearing on "The Bachelor" and "The Bachelorette" in 2015, will perform at both shows.
REVIEWS
"Into the Woods" at Vanguard Theater Company, Montclair. (Through Jan. 23)
"1+1" at Black Box Performing Arts Center, Englewood. (Through Jan. 23)
"On and Off the Streets: Urban Art New Jersey" at Morris Museum, Morris Township. (Through Feb. 27)
"Painting in Excess: Kyiv's Art Revival, 1985-1993" at Zimmerli Art Museum, New Brunswick. (Through March 13)
"Bruce Springsteen Live!" at Grammy Museum Experience Prudential Center, Newark. (Through March 20)
We need your help!
CONTRIBUTE TO NJARTS.NET

Since launching in September 2014, NJArts.net, a 501(c)(3) organization, has become one of the most important media outlets for the Garden State arts scene. And it has always offered its content without a subscription fee, or a paywall. Its continued existence depends on support from members of that scene, and the state's arts lovers. Please consider making a contribution of $20, or any other amount, to NJArts.net via PayPal, or by sending a check made out to NJArts.net to 11 Skytop Terrace, Montclair, NJ 07043.
$ Donation Amount:
Custom Amount
Select Payment Method
Personal Info
First Name *
Last Name
Email Address *
Donation Total:
$20.00