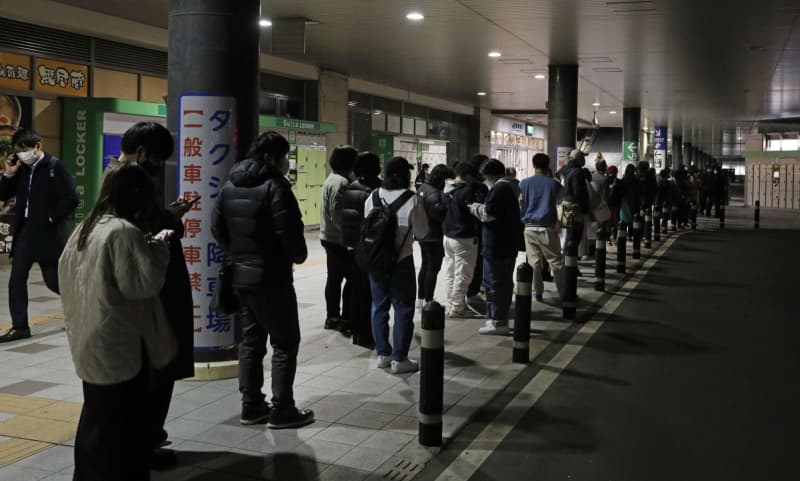 Residents in the Tohoku region in northeastern Japan expressed fear and anxiety after a powerful earthquake struck late Wednesday, an area that just days ago marked the 11th anniversary of a megaquake and tsunami.
Tsunami warnings reminded many in the area, including Miyagi and Fukushima prefectures, of the calamities on March 11, 2011, that forced them to get to higher ground and safer places. Buildings were damaged as walls and ceilings shook loose, while millions of homes, including some in parts of Tokyo, were without power as local authorities scrambled to grasp the extent of the damage.
"The shaking was tremendous," said a 46-year-old woman in Ishinomaki. She was at home when the quake hit the area at around 11:36 p.m. Wednesday and immediately fled to a nearby junior high school.
In Iwanuma, another city in Miyagi, 15 households were told to evacuate. "It was hard just to remain standing, like the earthquake 11 years ago," a city employee said.
Confusion spread as the quake struck the area at night, unlike the 2011 disaster, which struck in the afternoon. Traffic signs were off in front of JR Sendai Station.
The jolt also made a mess for some people indoors.
"Documents and everything are scattered on my desk," a female employee said.
In Fukushima, a blackout hit a city office in Soma, not far from the Fukushima Daiichi nuclear power plant, crippled by the 2011 disaster.
"I felt two big quakes and saw parked cars bouncing up and down because the ground was shaking," a guard at the office said.