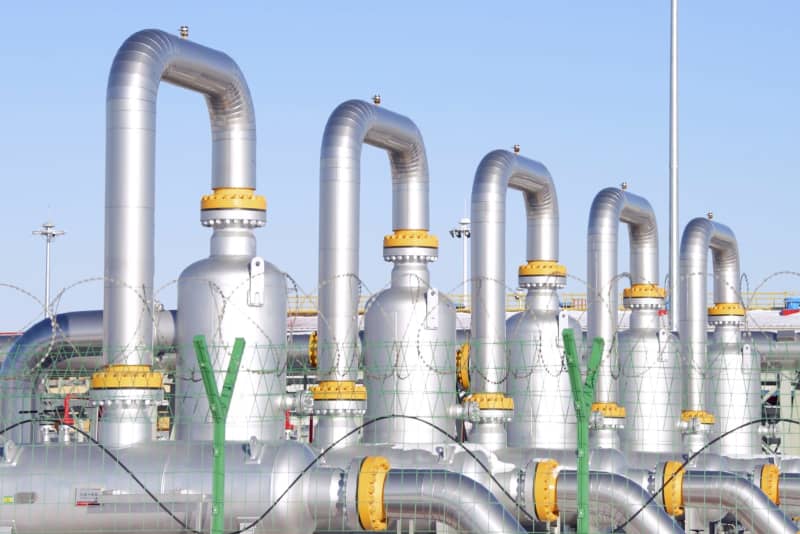 China's imports of liquefied natural gas from Russia doubled last month from a year earlier, official data showed Monday, indicating the two countries were deepening economic cooperation as Moscow began invading Ukraine on Feb. 24.
The volume of China's LNG imports from Russia grew 2.2 times from the previous year in February, while in value terms, the imports increased 2.7 times to around $300 million, according to the Chinese General Administration of Customs.
China is Russia's largest energy importer. At a Feb. 4 summit between Chinese President Xi Jinping and his Russian counterpart Vladimir Putin, Moscow proposed a new deal to supply Beijing with natural gas.
Since the Russian invasion, Western countries have been re-examining their energy deals with Russia in a bid to reduce reliance on Russian oil, coal and natural gas.
Earlier this month, Foreign Ministry spokesman Zhao Lijian told reporters that China is willing to keep buying crude oil and natural gas from Russia as the two neighbors "have always maintained good energy cooperation."
With the war in Ukraine escalating, China has still refrained from criticizing Russia's attack, opposing sanctions imposed mostly by Western countries, such as the United States.
China may be reluctant to join hands with democratic countries in punishing Russia with sanctions as it could benefit from being the only major economy to continue trade with Russia, foreign affairs experts said.