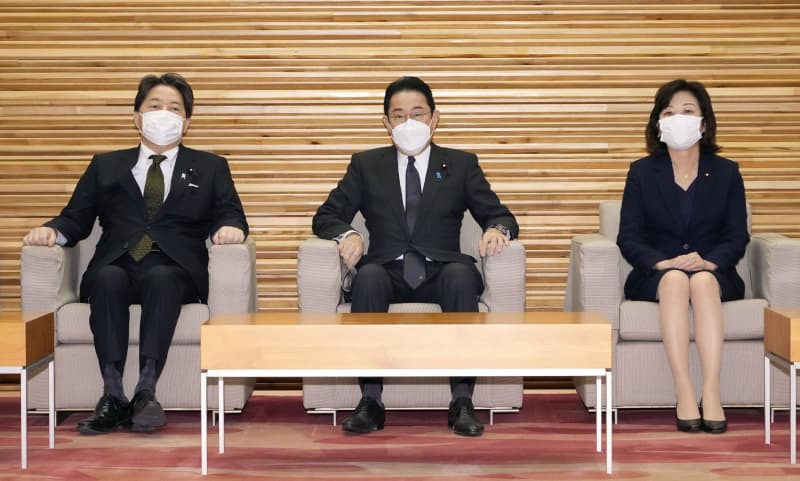 Prime Minister Fumio Kishida on Tuesday instructed ministers to begin detailed work on developing a new stimulus package by the end of April to soften the blow of rising energy, commodity and grain prices on households and help Japan's economy recover from the COVID-19 pandemic.
Kishida's directive, delivered at a Cabinet meeting, will see specifics of the package narrowed down and decisions made on funding after the country's parliament enacted a record budget for the fiscal year starting Friday to support the economy.
Kishida said Monday the first priority is to deliver the spending plan and use reserve funds set aside in the fiscal 2022 budget for emergency spending to cope with the ongoing fallout of the COVID-19 pandemic.
Surging energy and grain prices have cast a shadow over the economy, which saw quasi-emergency antivirus curbs removed completely in all of Japan's 47 prefectures only last week.
The yen's recent depreciation, especially against the U.S. dollar, has raised concerns that higher import costs that adversely impact resource-scarce Japan will outweigh any benefits exporters gain from foreign currency profits that are boosted when repatriated.
As for the package, Kishida's Liberal Democratic Party and its coalition partner Komeito have floated the idea of distributing a one-off 5,000 yen ($40) payment to pensioners to support them amid the pandemic.
But opposition lawmakers have criticized it as an attempt to woo senior voters ahead of an upper house election this summer.